This is the Oakland Temple of the Church of Jesus Christ of Latter-Day Saints where David and Teresa came to be married and sealed together forever.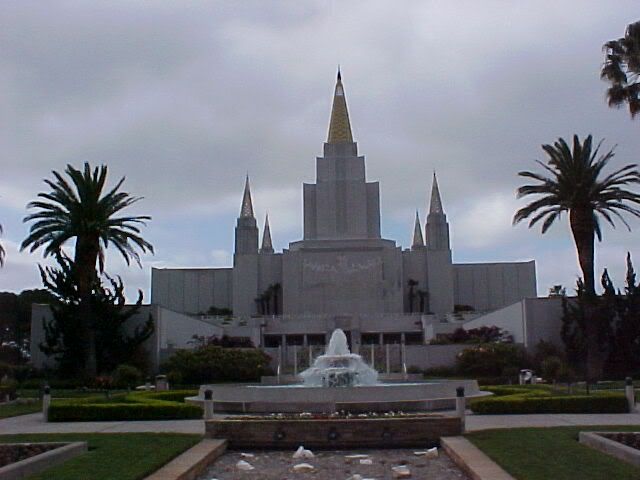 David Robarts and Teresa Hemsley approaching the temple



about to enter the temple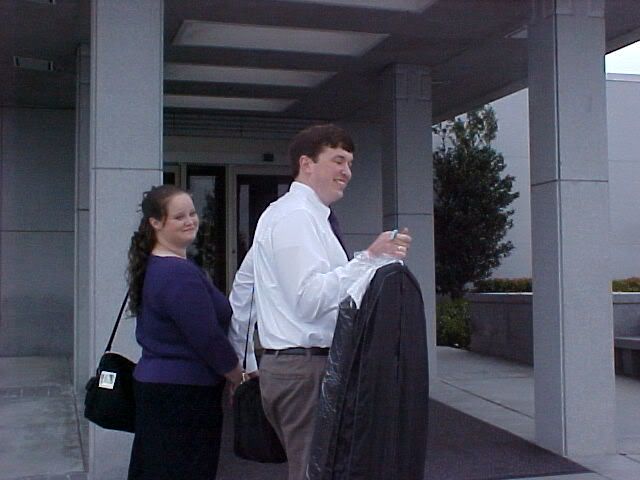 After the ceremony, family and friends wait for the happy couple to appear. Most of these people were at the wedding, but not all. Only members of the church in good standing may enter a dedicated temple. Every year or two, we sit in counsel with church leaders and are interviewed for temple worthiness. On top of that, the sealing rooms only hold so many people. Couples struggle with their invitation lists - so many family members and dear friends, but space is limited. That is the hard part of temple weddings, but the blessings of covenanting with the Lord are worth it. The bride and groom linger briefly to greet loved ones who attended the sealing and change from their temple ceremonial clothing, giving friends time to gather at the door to see them come out of the temple.


Waiting here in the lower right corner are (in pink) Glen's cousin Carol, seated next to her, her husband David, and in the corner, Glen, proud father of the groom.
Ryan, Sariah and Acadia

Teresa's mom made dresses for all the little nieces and sashes for the princeling nephews. Only David's were at the temple Thursday, but I think all their nieces and nephews were at the reception on Friday. Here are Esther and Acadia looking and feeling like the little princesses they are.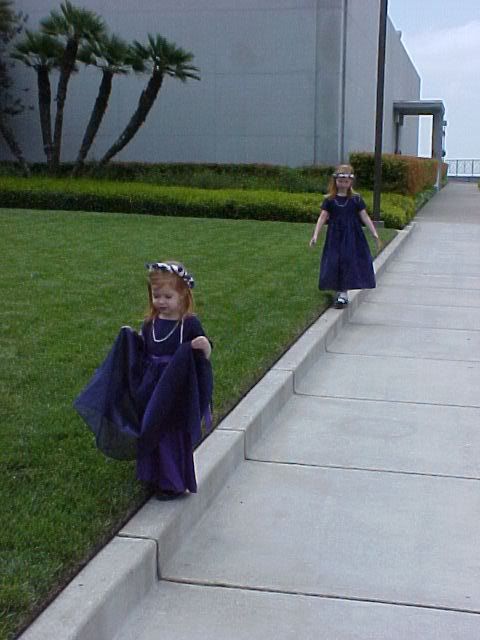 Joseph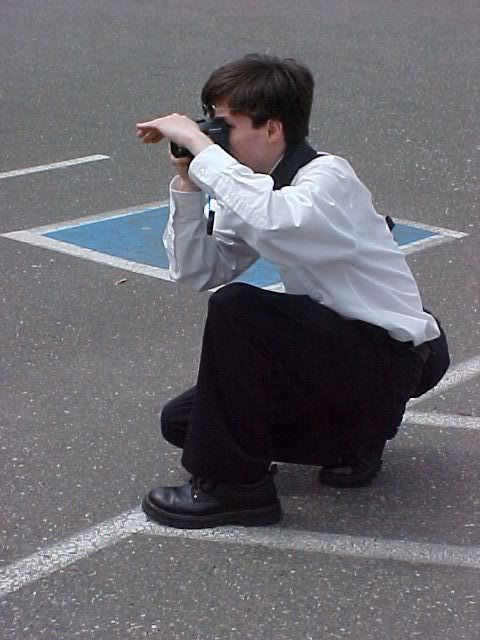 For the first time in public, Mr and Mrs David Robarts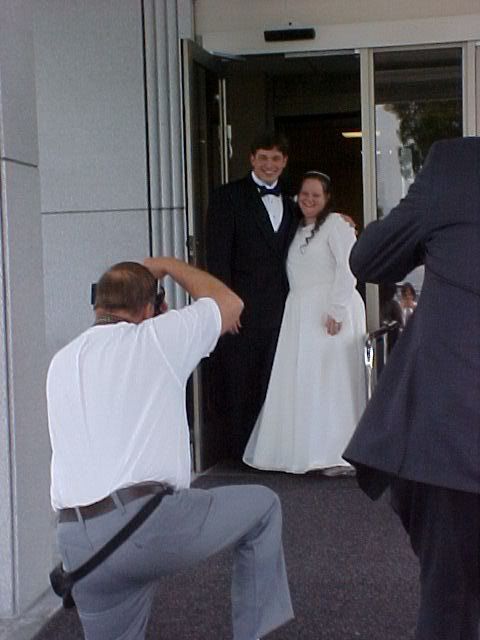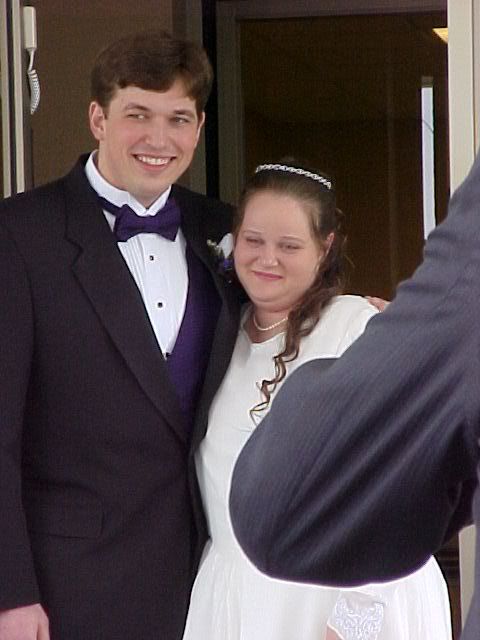 It's picture time! The poor photographer, an amateur, not professional, was taking pictures with at least two of his own cameras, one of which was relatively new. - This is him, Kent, I think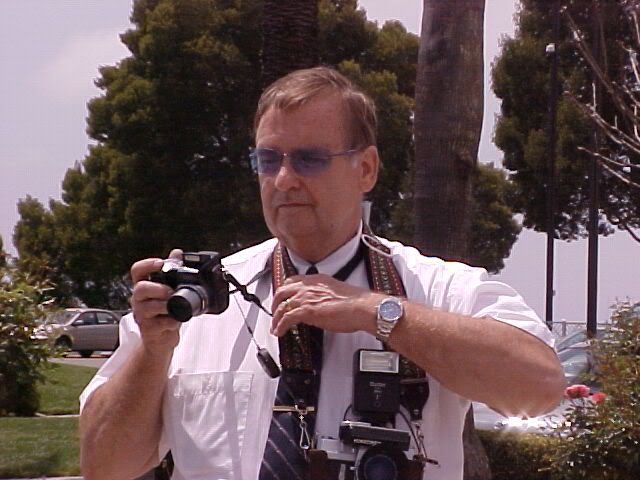 When he took the picture of everyone who came to the wedding (and was still there), he offered kindly to take shots with everyone's camera left on the fountain seat. Lots of unfamiliar cameras. Additionally mine has a LCD viewing screen (is that right?) which is sometimes pretty much impossible to see in bright light. Also, in most of the pictures, people are trying, mostly unsuccessfully, not to squint.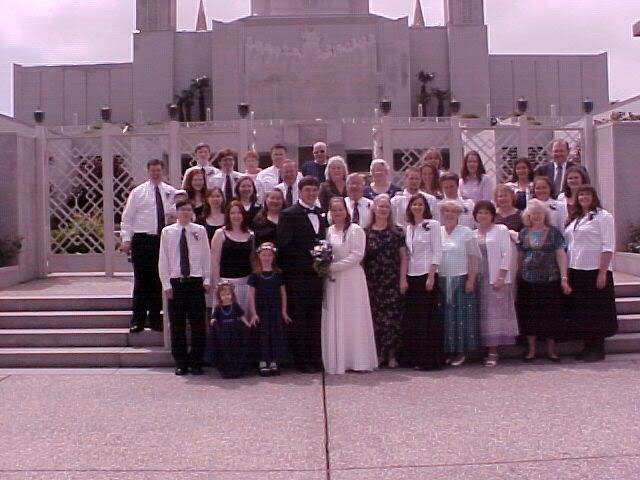 David and Teresa with her attending family members


Amy (next to Teresa, she is my absolute favorite), Darren, her father David behind my David, Justin, and her mother Donna standing next to Teresa

waiting for their camera call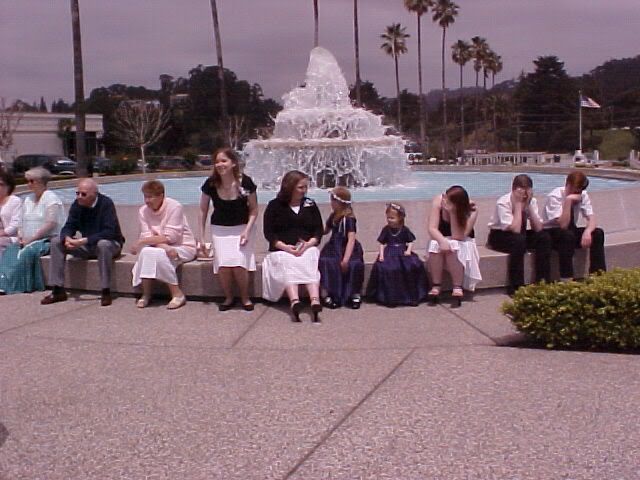 with Teresa's parents, David Hemsely and Donna Hoover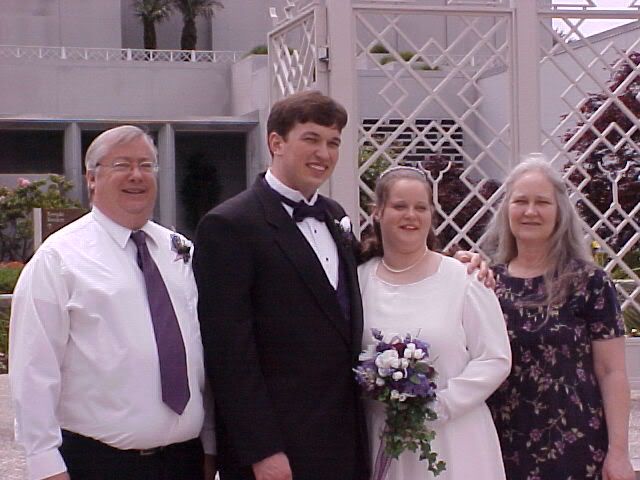 bridesmaids waiting to do pictures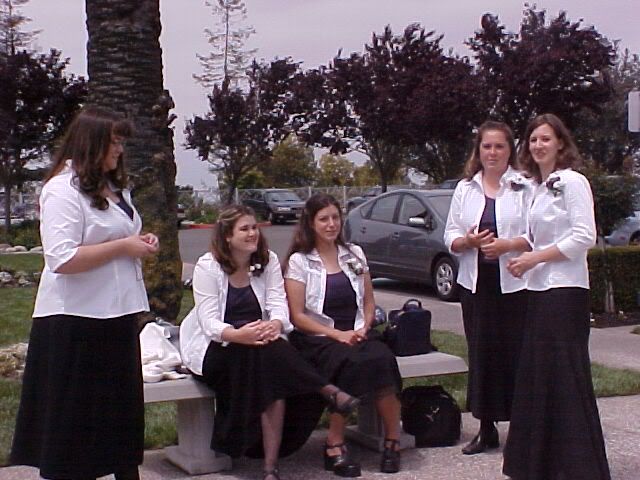 the only one I whose name I remember is on the extreme right - Patsy, good friend of both of theirs and a very good dancer

When it was time to do the pictures with the bridesmaids, Esther wanted to be with them, so they asked Acadia to join them as well.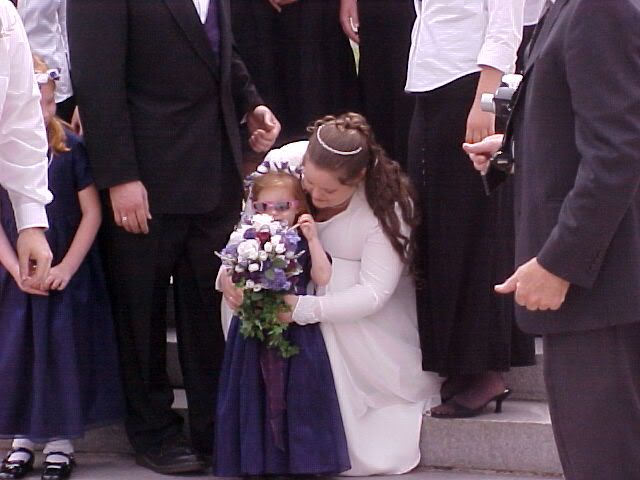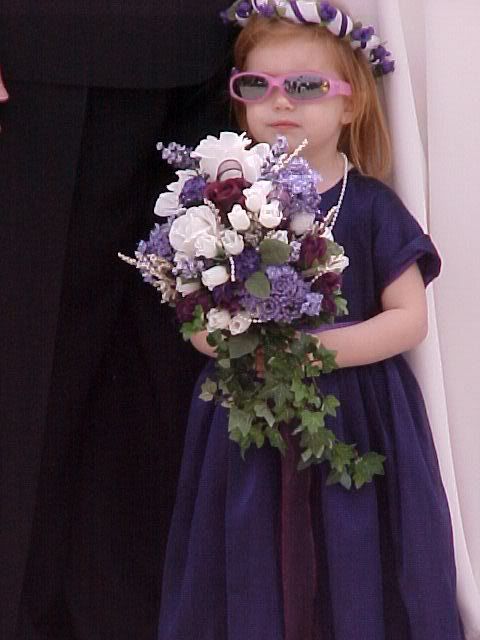 Teresa must be telling her bridesmaids something about David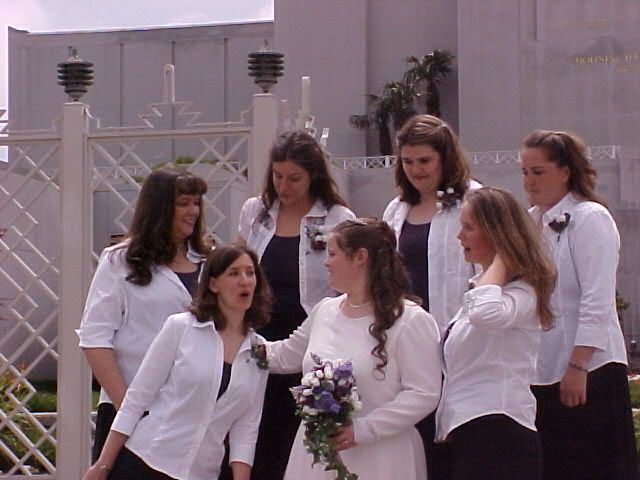 Meanwhile, Ryan, Sariah and Miriam check out David' s ring



Now, that he's a married man, the girls find him irresistable.
David and the bridesmaids



You can see that he must love me for my inner beauty. I am just glad that he loves me.
(don't we both look like chipmunks or gophers or something?)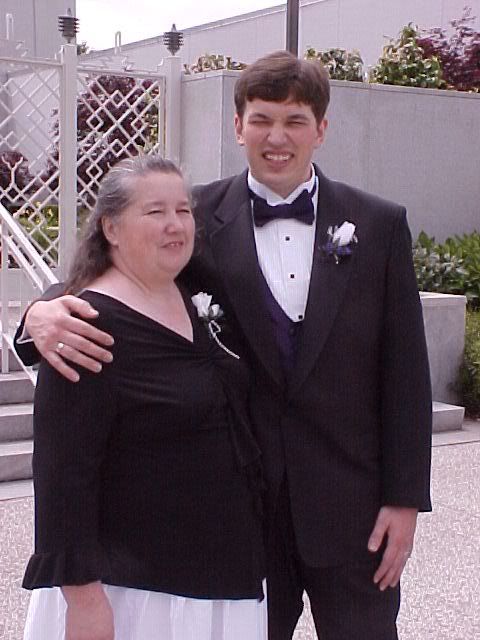 the ever captivating Esther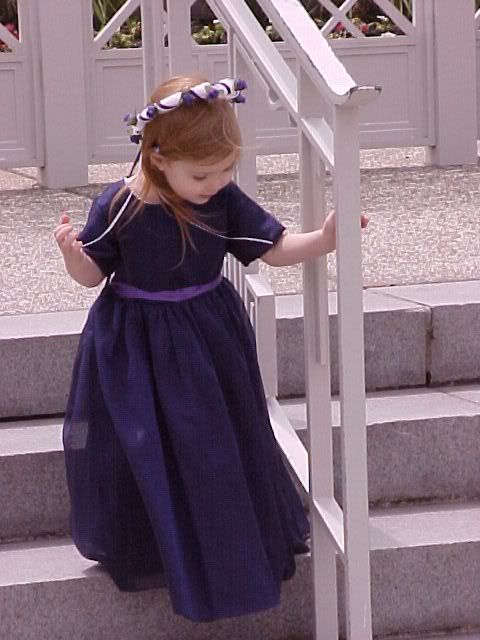 David with their good friend and oft-times life-saver Sandy Jukes



David and Teresa with sisters - Debi, Ruth, Amy, Sariah, Miram



Teresa and Amy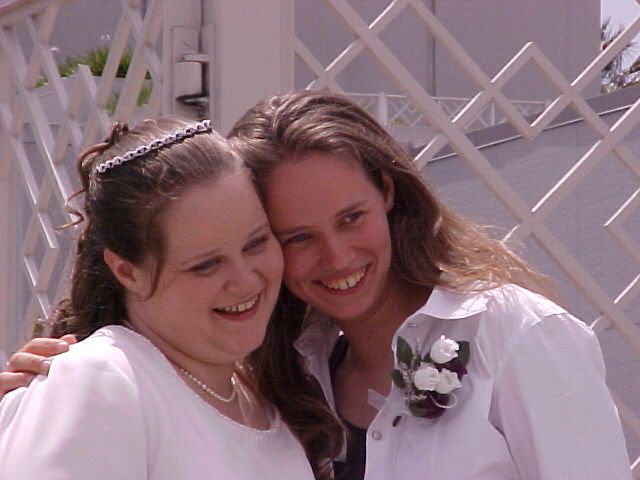 With David's nieces and nephew



Jared stole a rose out of Teresa's bouquet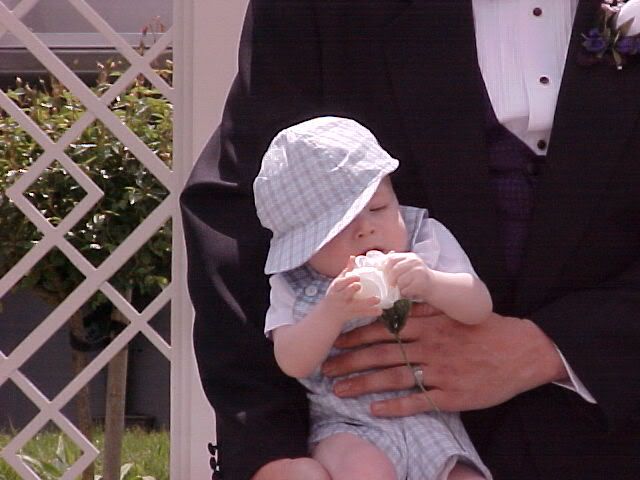 it is hard to hold still so long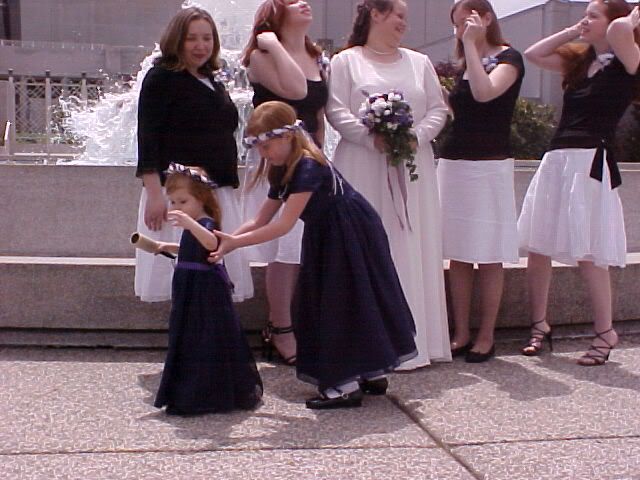 Esther helped keep everyone lint free



Ben and Jared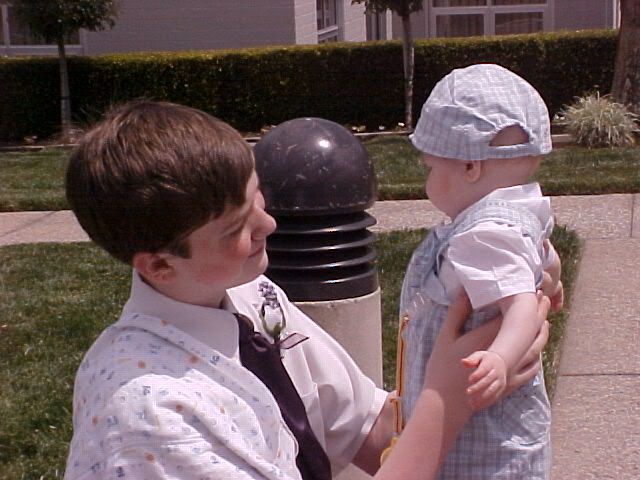 Ruth, Esther, Miriam



dozens of pictures of this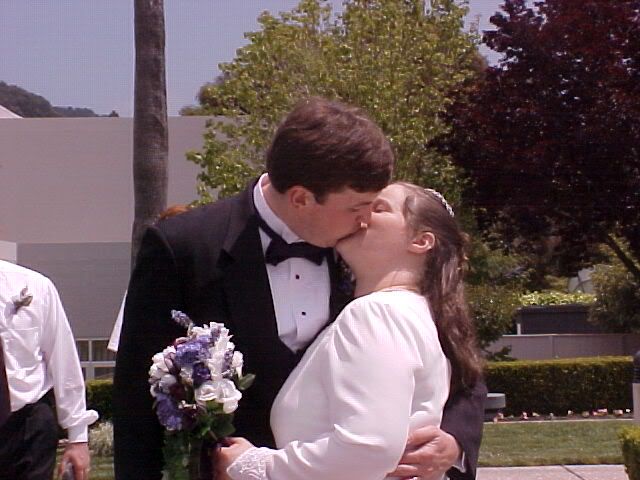 It must be awkward carrying a bouquet with such a tall flag pole sticking out of it.
It takes two to balance it.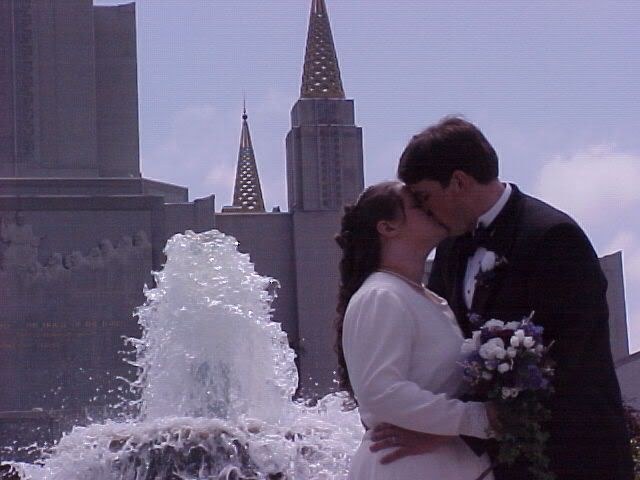 They seem rather pleased with themselves, don't they?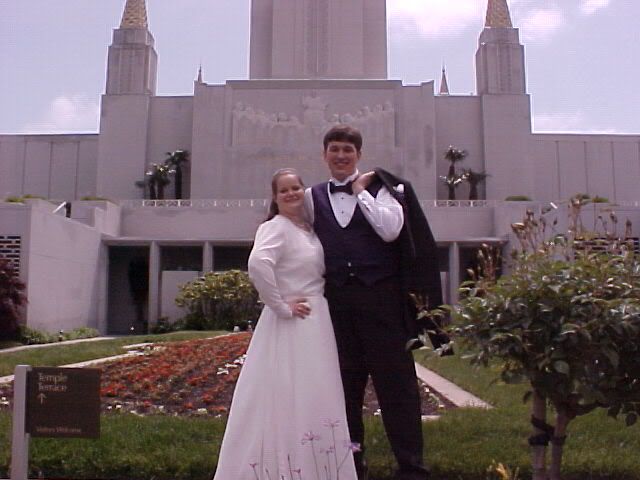 We are all pleased with them.

They seem fairly pleased with each other, too. May it ever be so!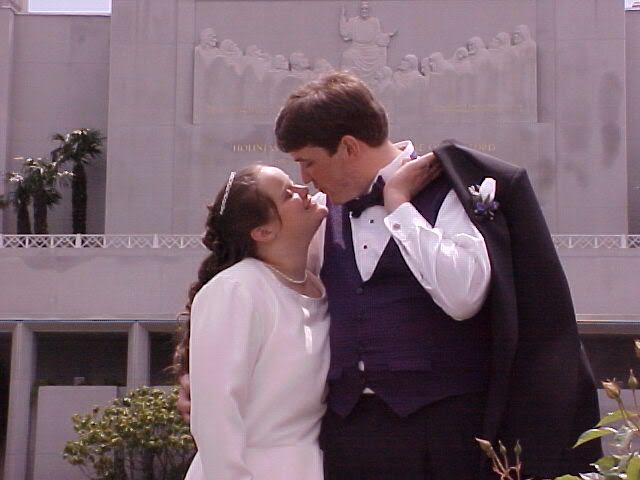 reflected in the temple door in the patio garden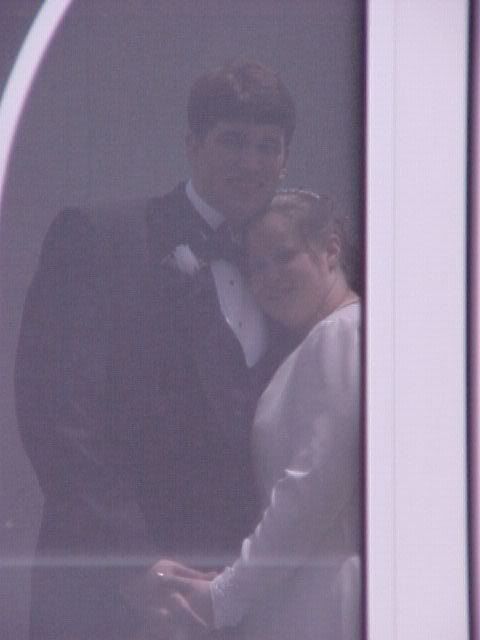 Teresa asked Andrew to hold her bouquet. He decided that he liked it.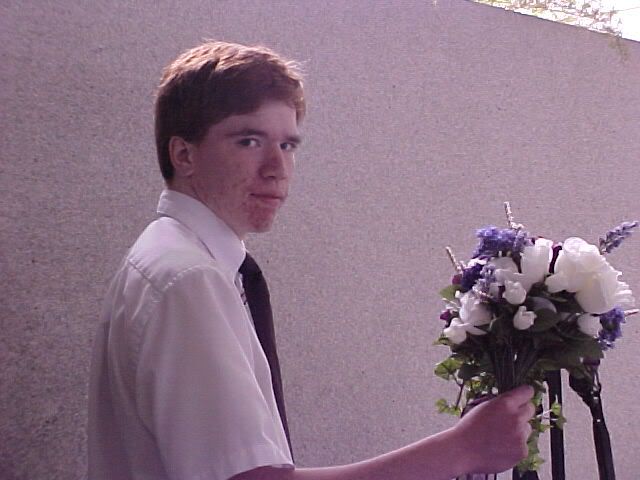 and tried to make off with it



Teresa is not one to give up easily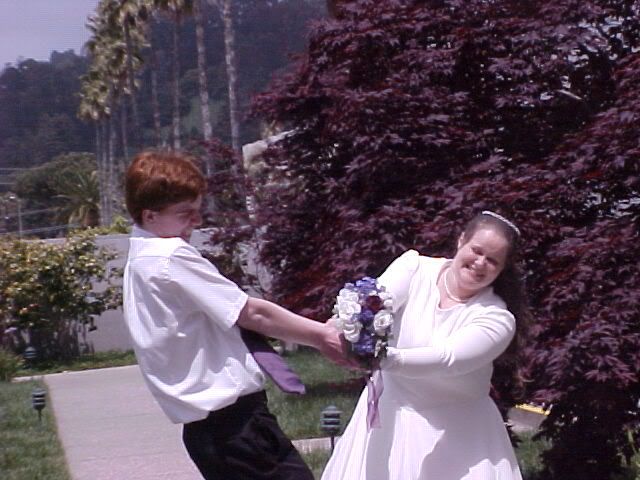 Flowers? What flowers?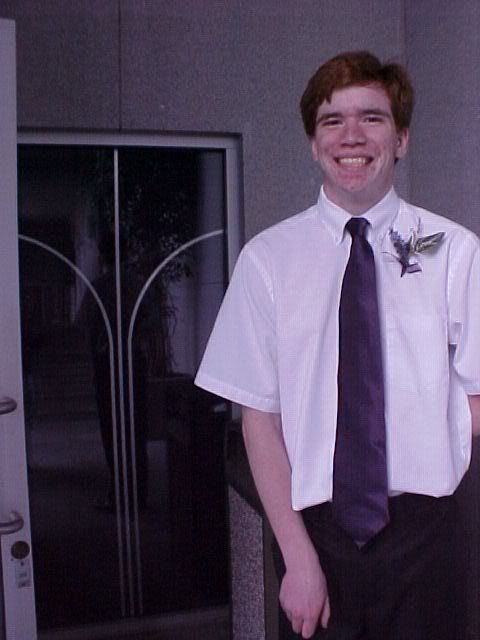 What you cannot see, but I had hoped would show, is the flowers behind his back reflected in the door.

Andrew was holding the flowers so that we could get this picture of their rings.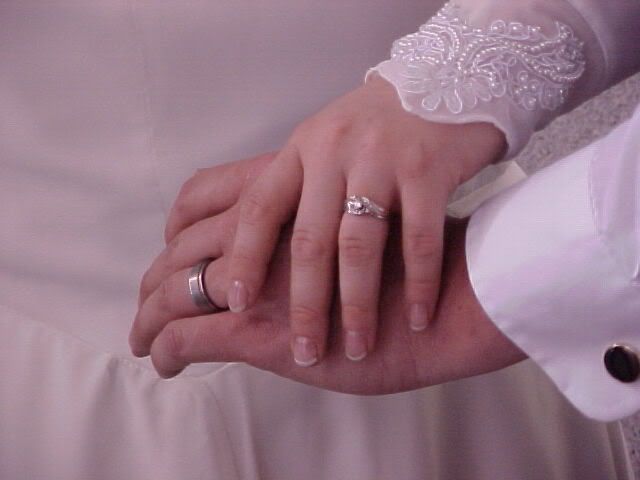 up on the terrace around the upper level of the temple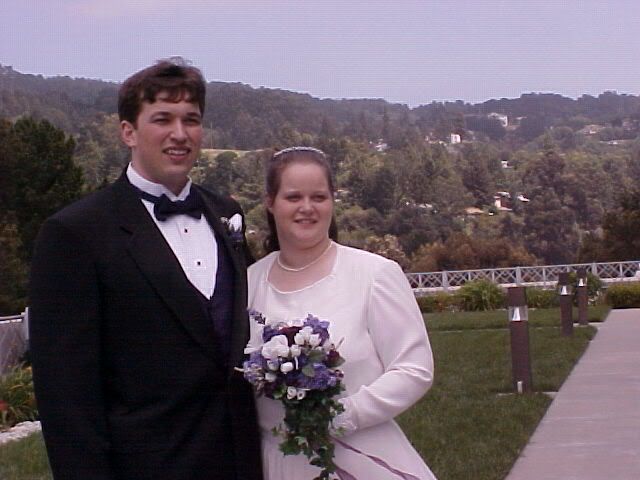 David and his brothers, Benjamin, Andrew, and Joseph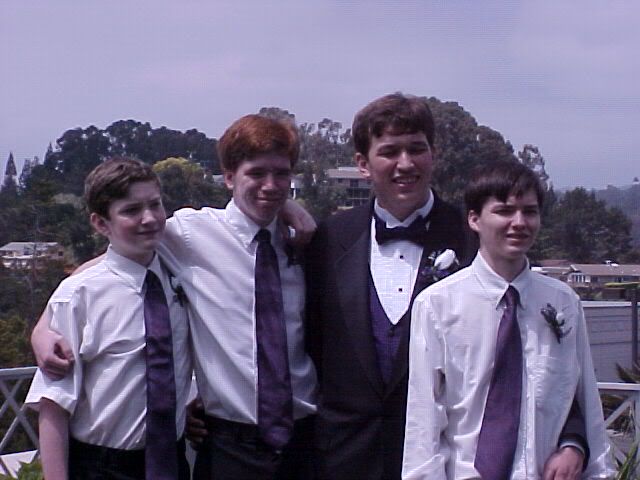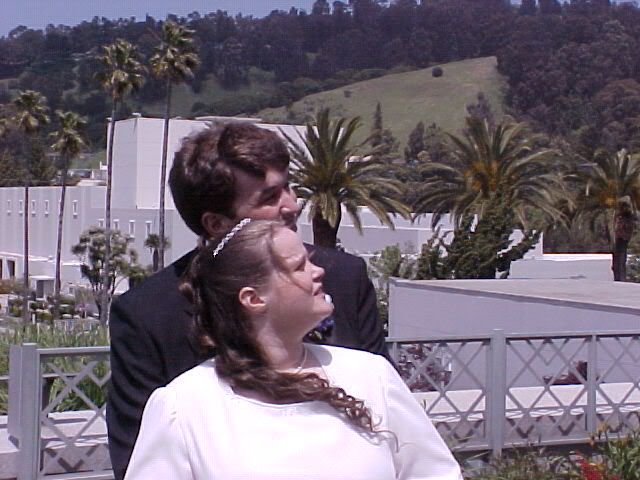 This may seem like a lot of pictures, but these are only "a few" of the 154 in my Photobucket album for this occasion. And who knows, I might share with you some of the photographer's pictures when I get them.

David and Teresa Robarts have had enough of us for now.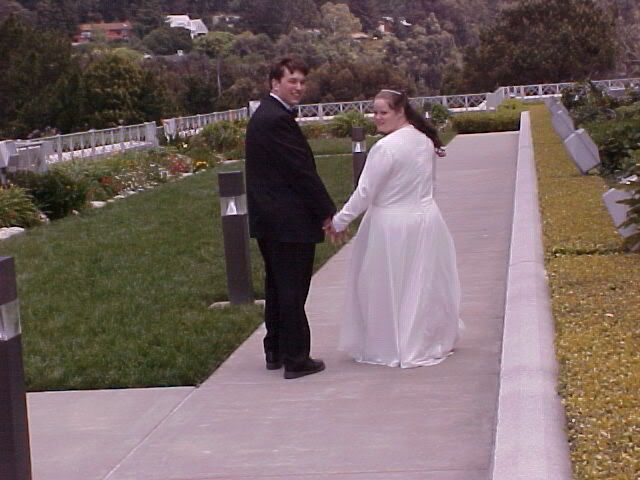 Congratulations and Happy Forever, David and Teresea!