The boys and I found about 4 dozen tennis balls outside the City College tennis courts Saturday. Anna isn't all that impressed, but Esther certainly enjoyed throwing them Sunday. You should have heard her screams of joy.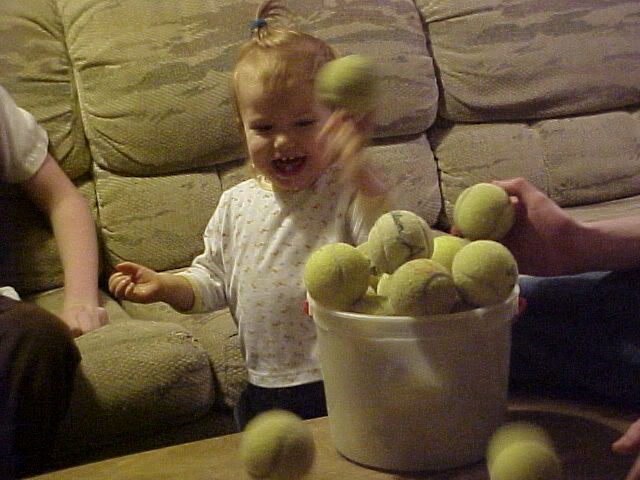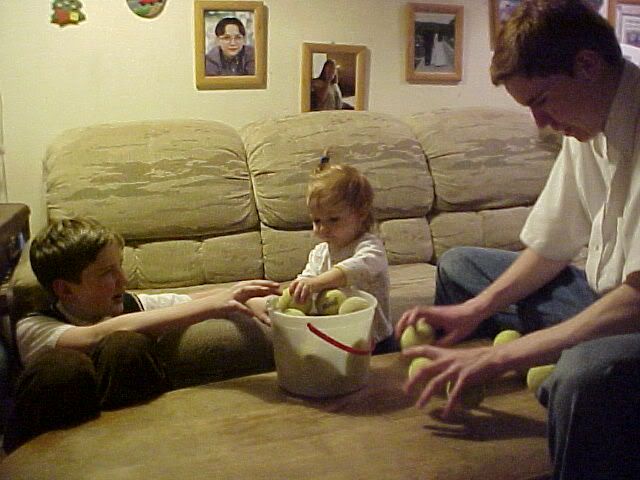 I know the pictures need touching up and lightening, but that's not happening soon.
This photo is messed up, but just look at that face.