From the corner of the outbuilding by the baseball fields, we can see that digging has begun in the font area.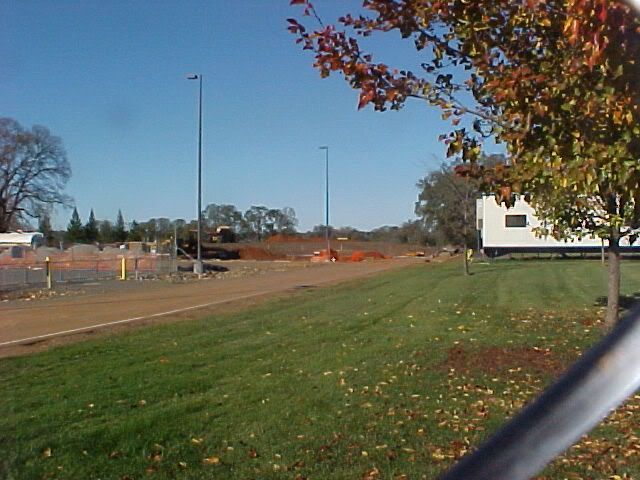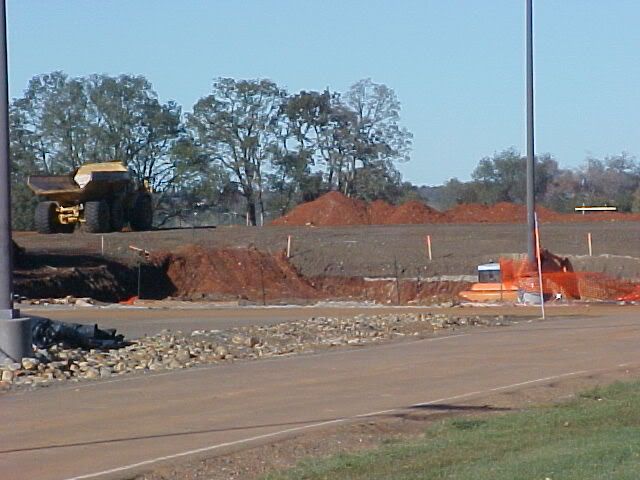 Standing on the ¢ (center line), the temple site looks like this today.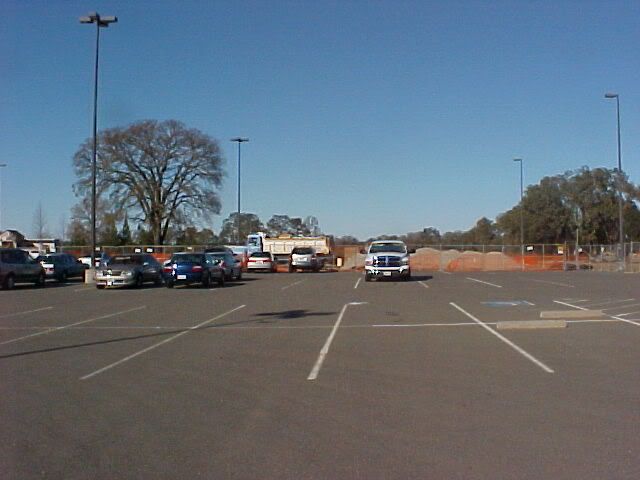 Moving up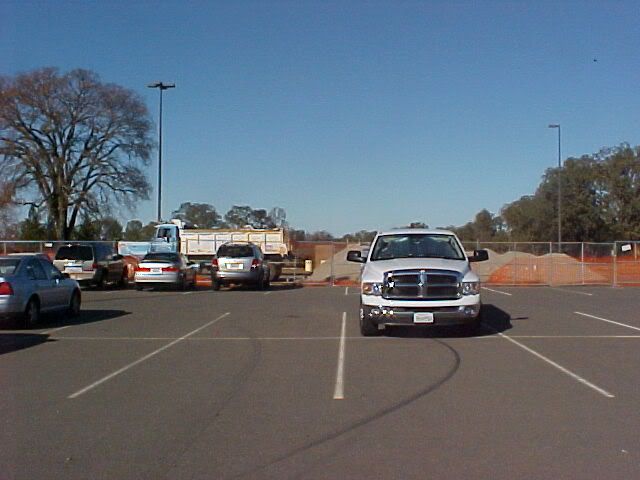 Closer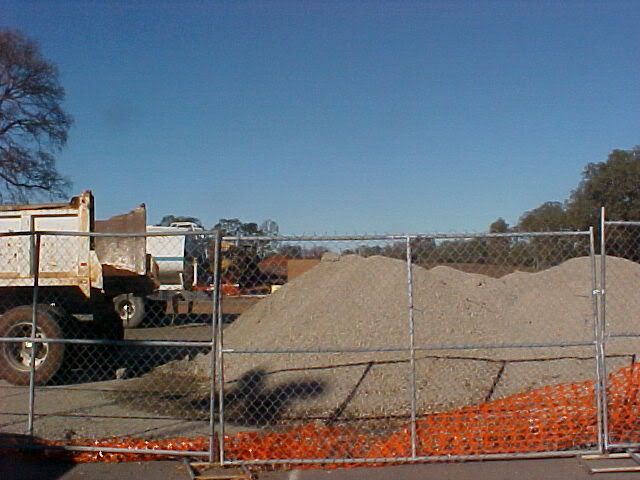 Holding my camera over the fence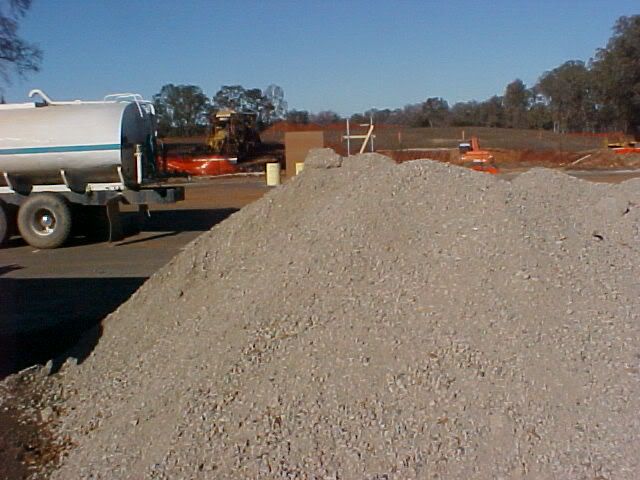 As close as I could get to the digging in the font area (that's in the south east corner if I am not turned around)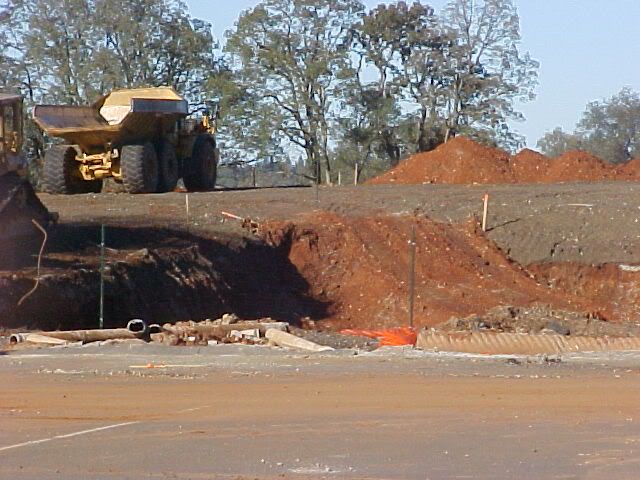 This is looking at where the old exit road headed down the hill.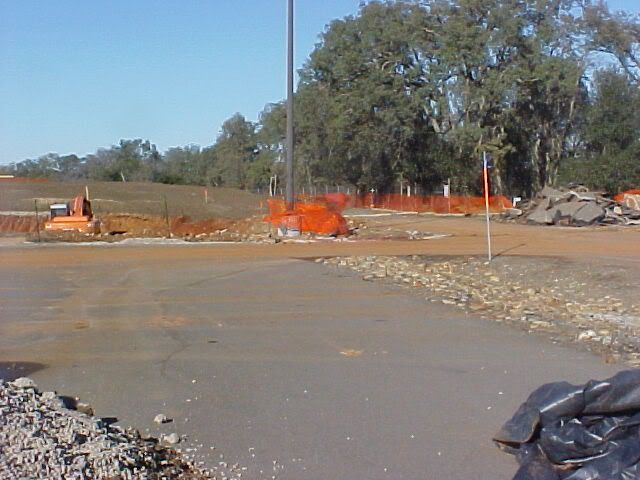 Looking through the fence from the south west corner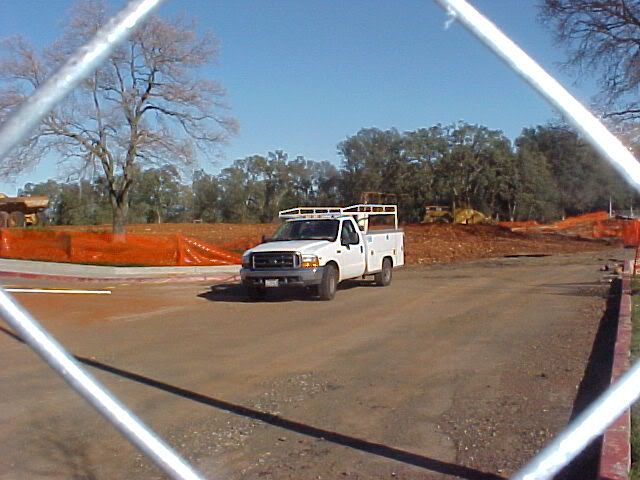 From the stage door at Mormon Center, looking straight out at the temple site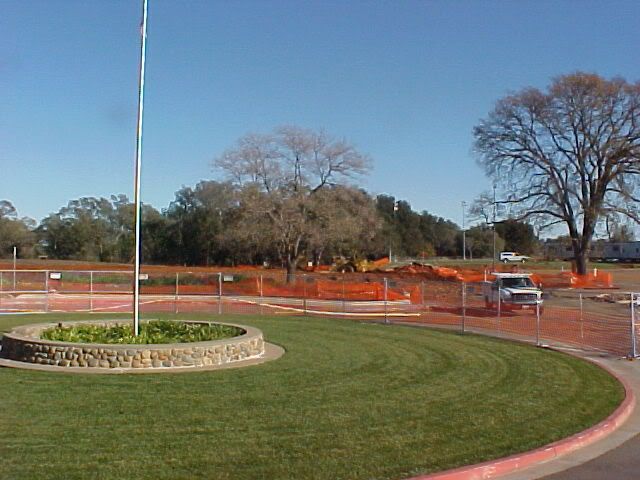 Same spot, looking towards the back of the site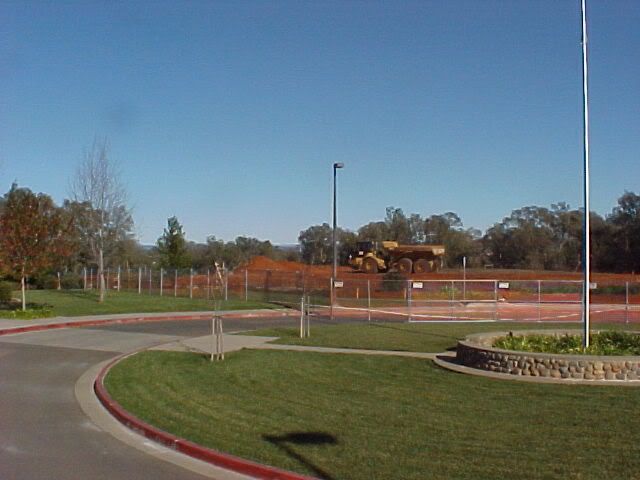 This is the Mormon Center entrance closest to the temple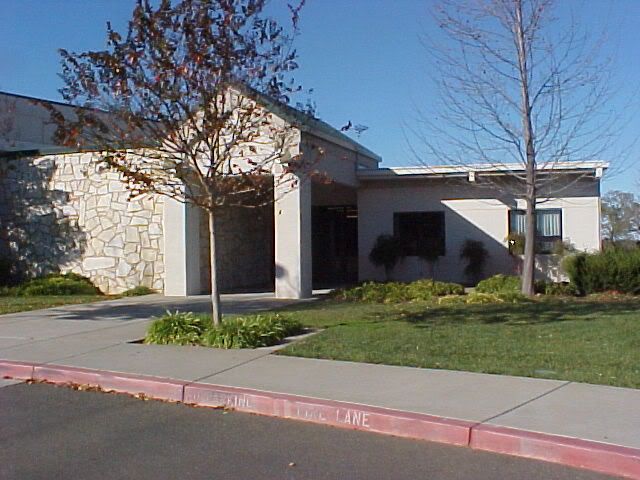 This is what the temple site looks like from that door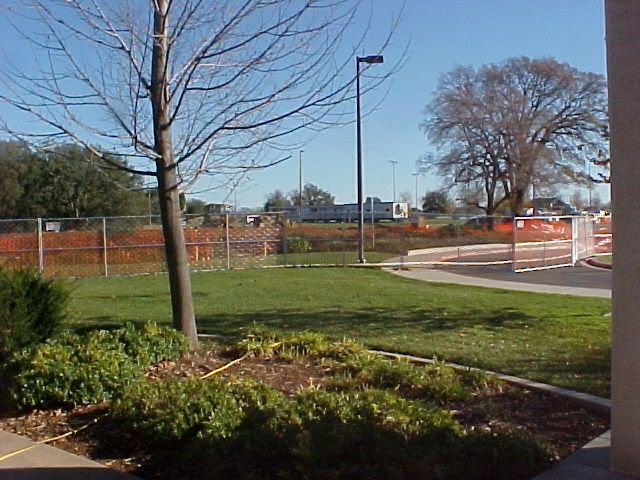 Looking at the site from back by the garden above the Mormon Center patio, David guessed what the markers mean. He thinks the yellow and blue flags are showing where sides of the building will be and the horizontal bar might mark the level of the first floor.
We walked out to the old unused baseball field (near the entrance road) past the "cement pond" (quite set now)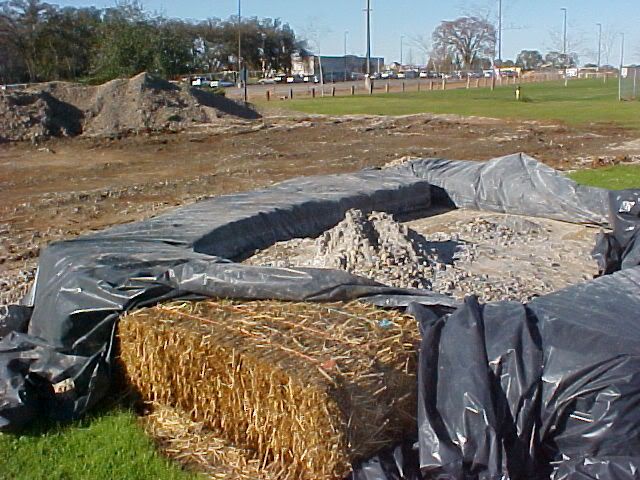 to where there are piles of fill dirt and the brush cleaned up from the temple site.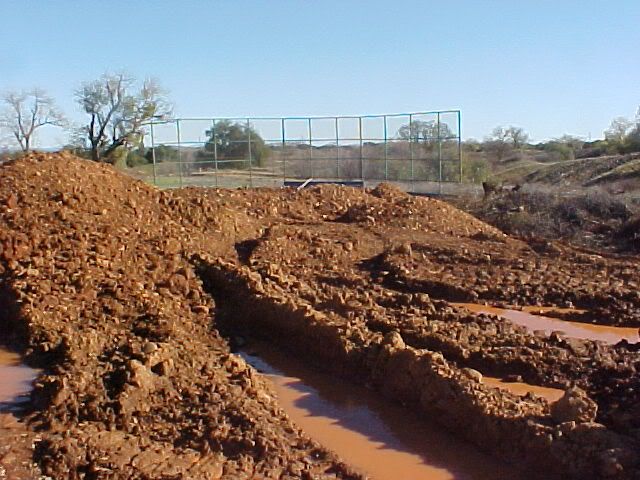 We looked at the temple site from atop the fill dirt.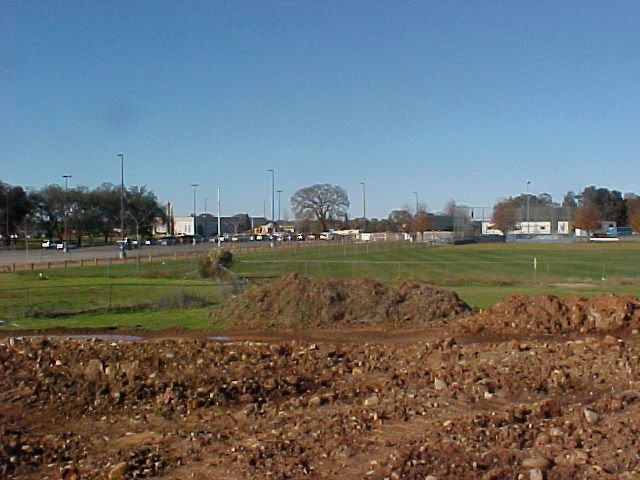 What are these long pieces of wood? Are they cut from the big tree felled on the temple site? The one super said someone wants to carve a chain from? Why didn't I ask him where they are going to put the chain?!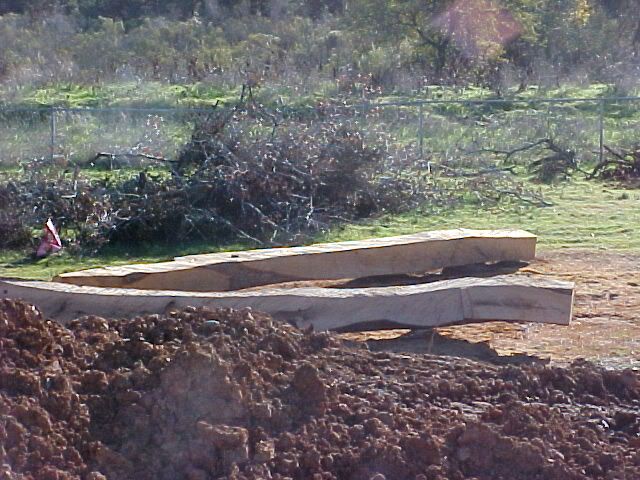 Oh, deer, time to go home and fix dinner.