My oldest granddaughter, Acadia (age 5), walking along the parking bumpers. (her parents kissing in the background, but you cannot see that because I cut off their heads.
Do I keep my "G" rating?)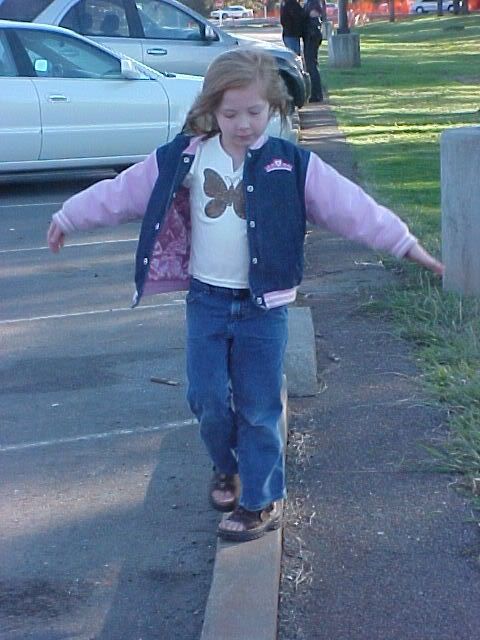 The temple site from the famous center line mark in the parking lot: Sorry it is a bit blurry.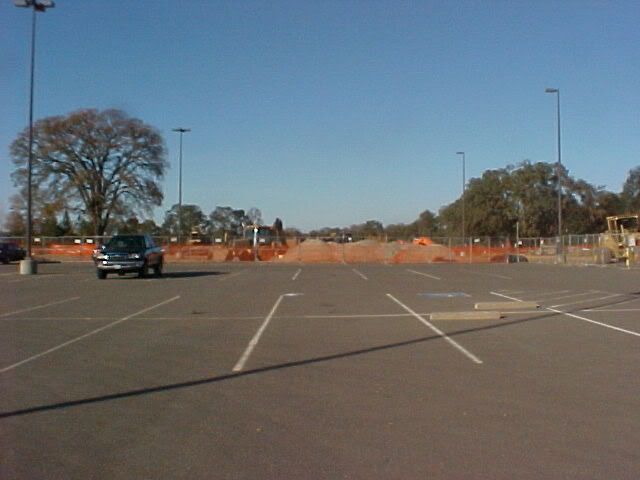 Closer on the center line.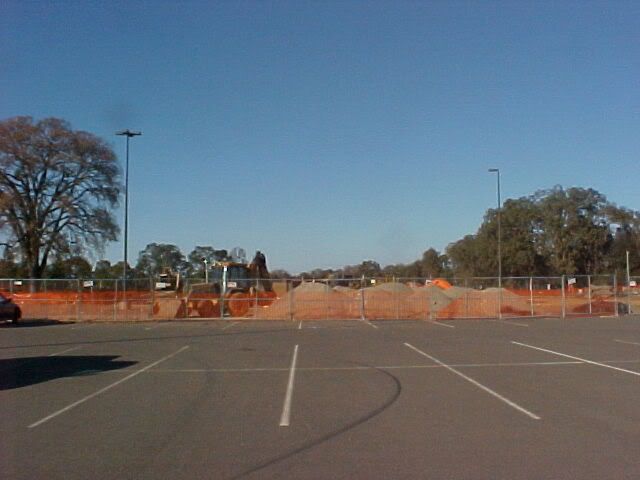 Zoomed in through the fence pretty close to center.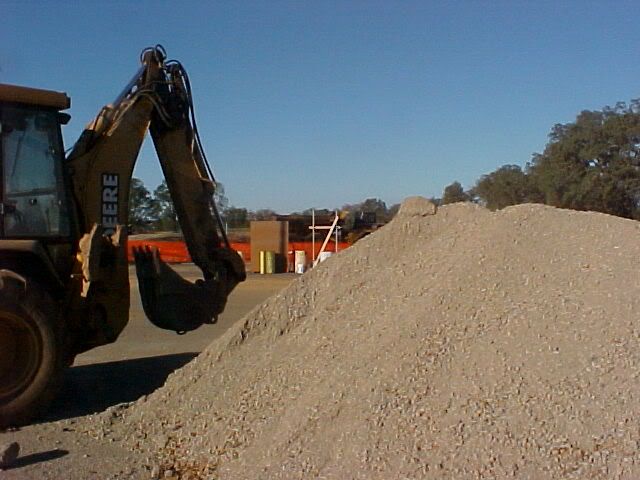 Through the fence towards the big oak.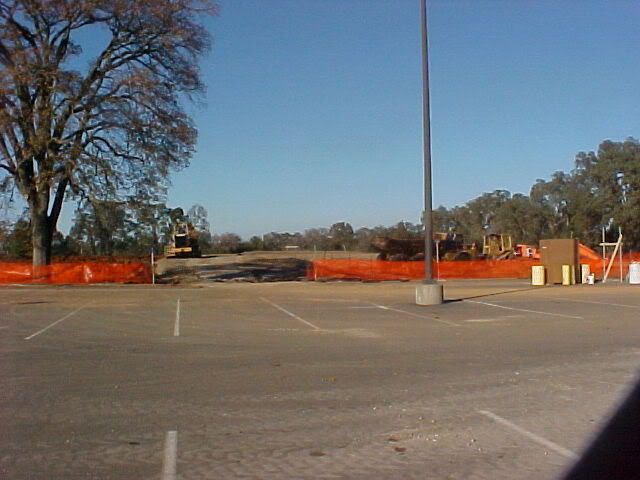 The fence has been extended further into the parking lot.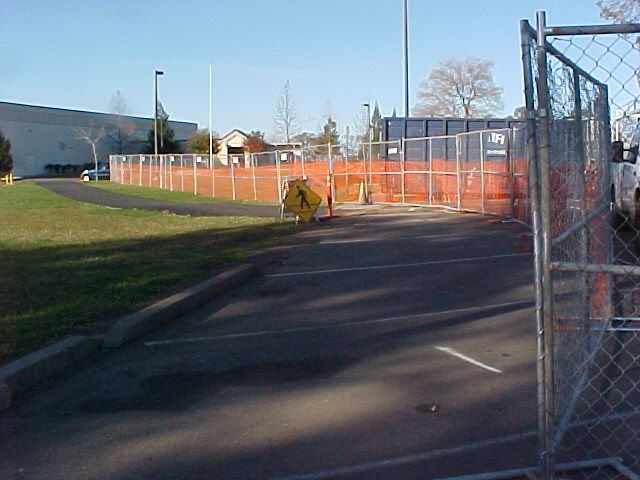 From the west side, standing at the junction of the drive and walk ways by Mormon Center.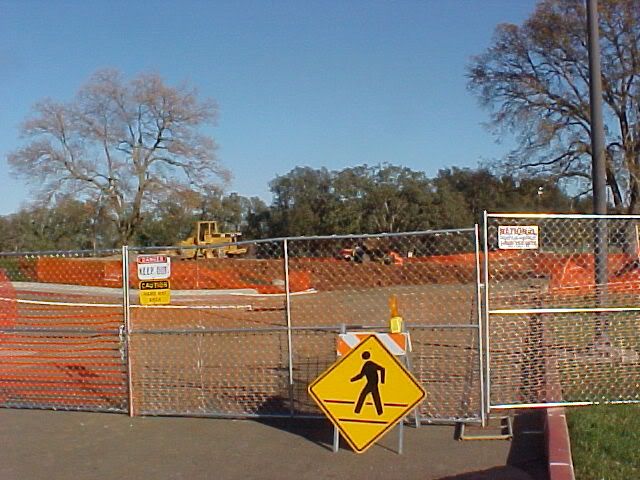 From Mormon Center stage entrance.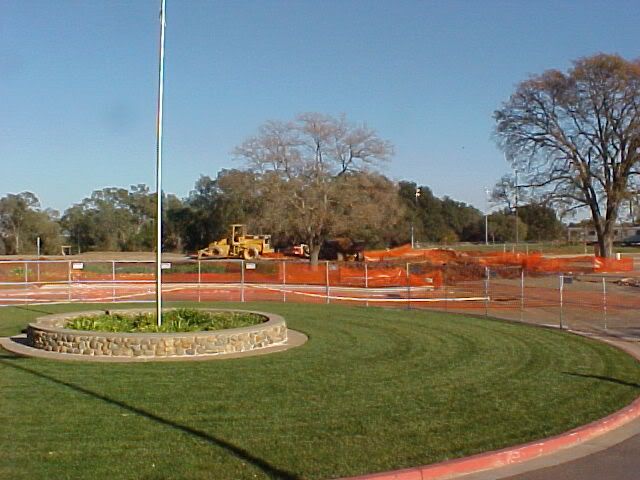 It appears that the construction workers are in the holiday mood.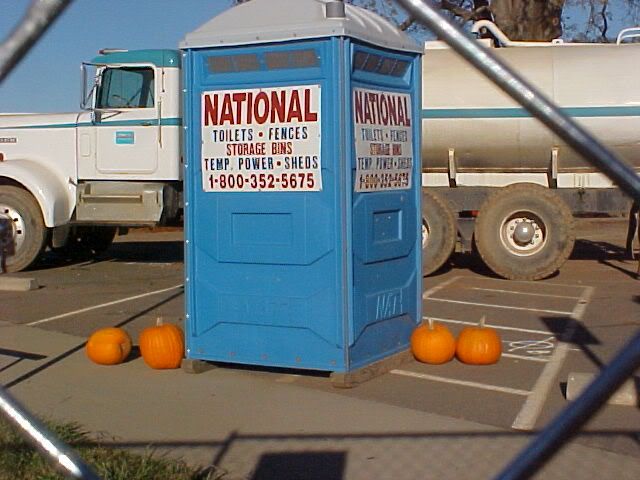 I walked along the fence by Mormon Center back through the garden, to about even with the volleyball court. The caretaker's back driveway is torn up back to here.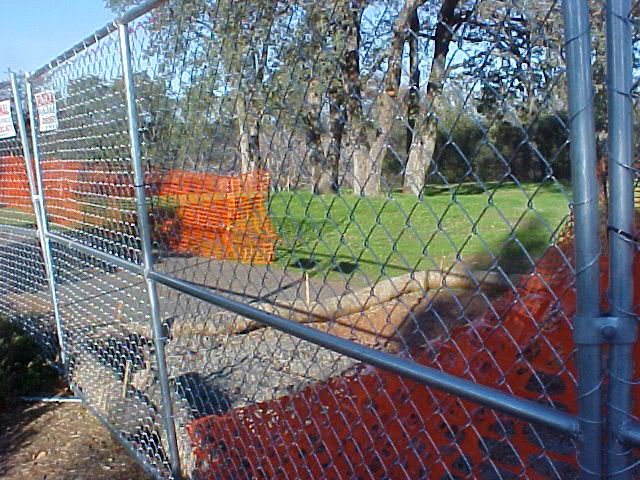 I held my camera up over the fence to shoot the temple site from "the back" sort of. Near what? the north west corner of the site.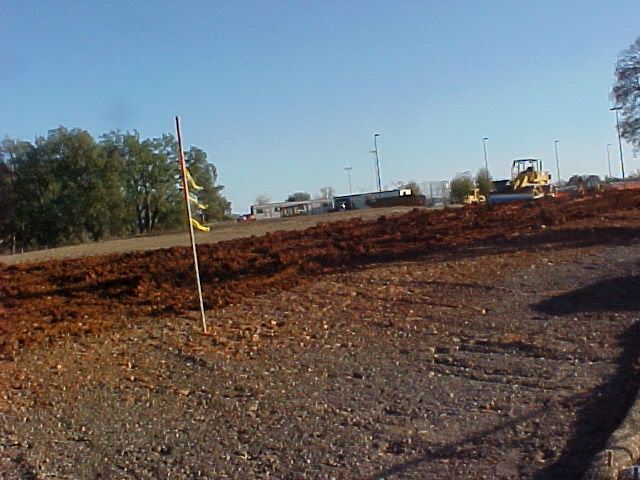 This is the corner where the rock wall was and the about where the baptismal font will be.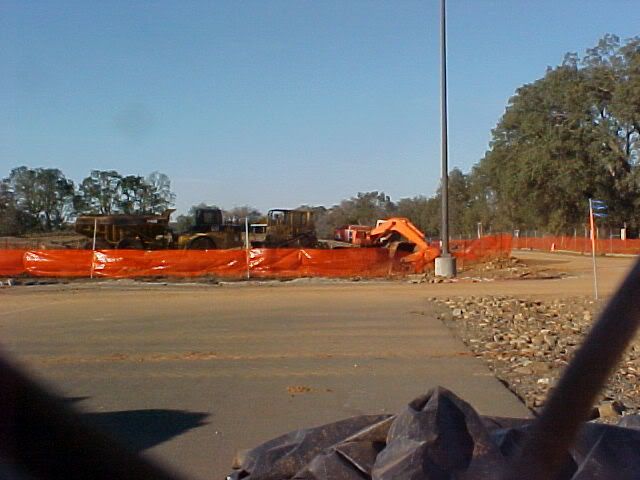 A few of the machines on their day of rest.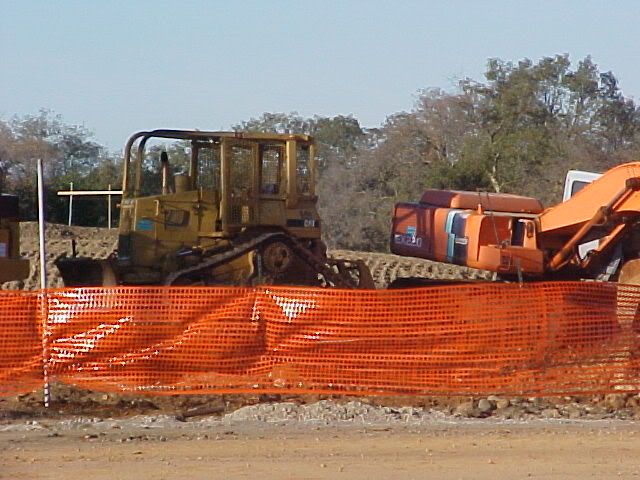 A shot from the building by the baseball fields.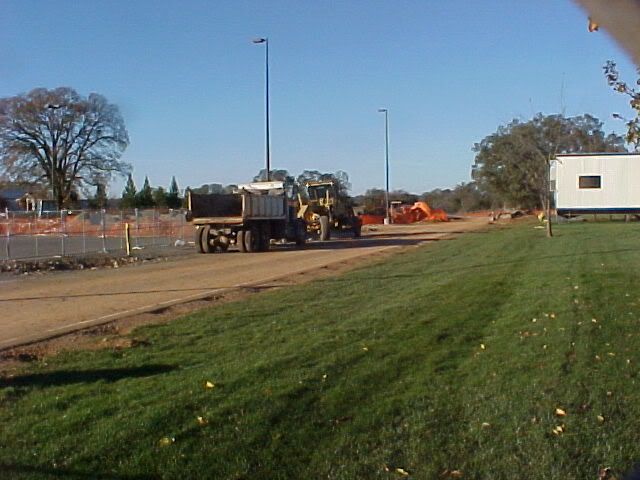 Roser family circle headed back to the car.