The gate was open,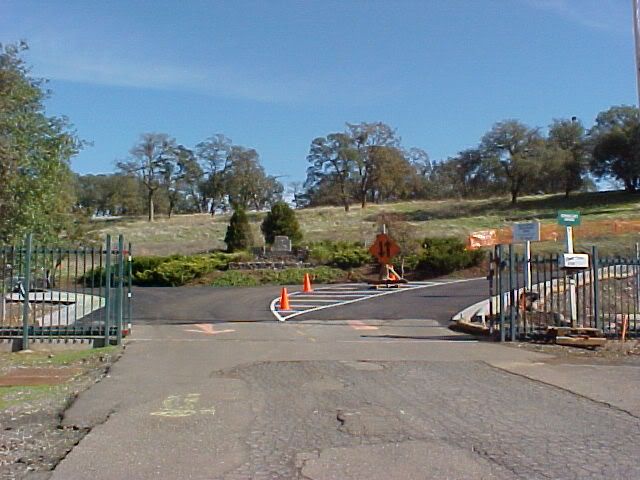 but the Authorized Personnel Only sign, its posted firmly planted in concrete. seemed sincere.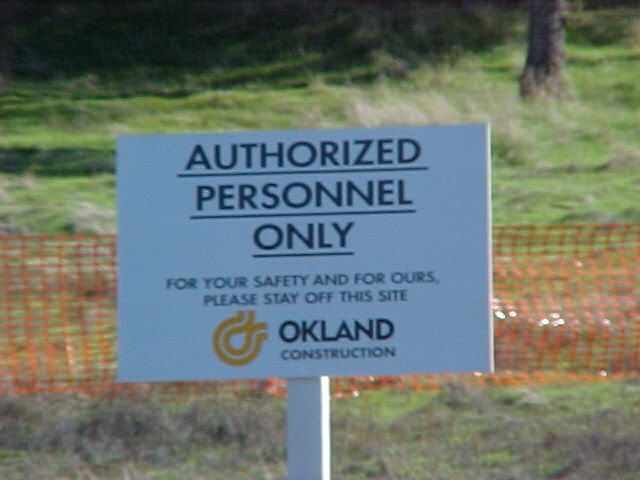 This is how the new access road looks so far.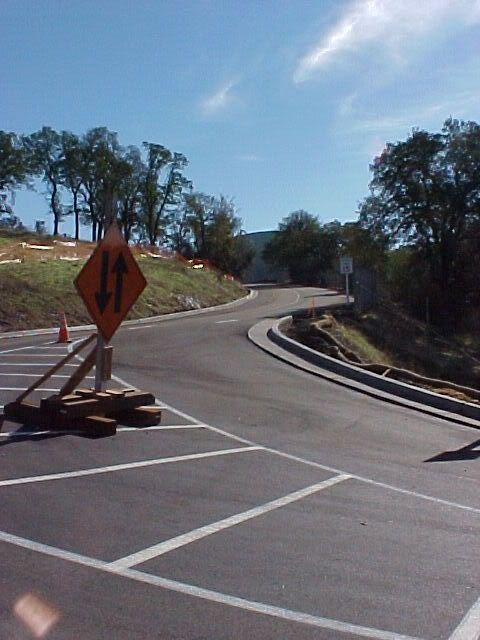 This is how the former down side, the service road looks.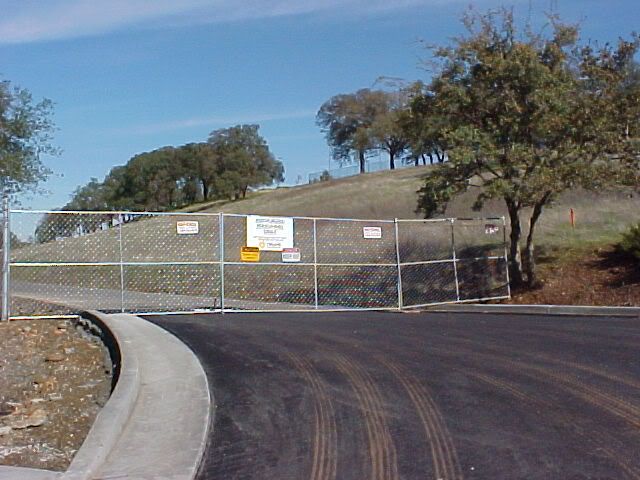 Truthfully, we did drive up the hill, but lacked the courage to get out and take pictures. We decided that it won't change much before Sunday when we plan to come see what access we have then. Except today was a beautiful day.
Since we couldn't get closer, we decided to do a few distance shots. This is from beside Folsom Blvd not far east of Alabama.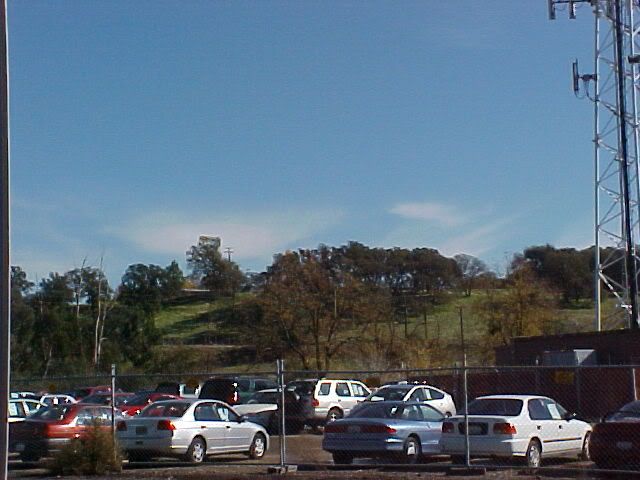 From a little further east. (For this one we had to climb up a steepish embackment to the Light Rail tracks. Once Light Rail is running out this far, we won't want to climb up there, also the ground is pretty soft and treacherous right now and will probably be worse as winter nears.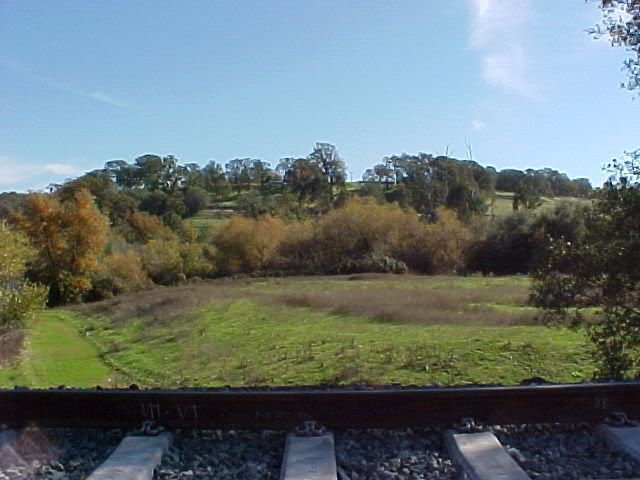 From the Nimbus Dam Overlook off Hazel, looking across Nimbus Lake, the Freeway 50, Folsom Auto Mall, and Folsom Blvd. You can faintly see the orange safety fence going up the entrance road to the right.
Hopefully there will be more Sunday!