I always get a kick and a bit of a chill from this sign as we go up the Mormon Center road (California Circle). I was tickled to see it still there. (Happily, I have never personally seen any rattlesnakes.)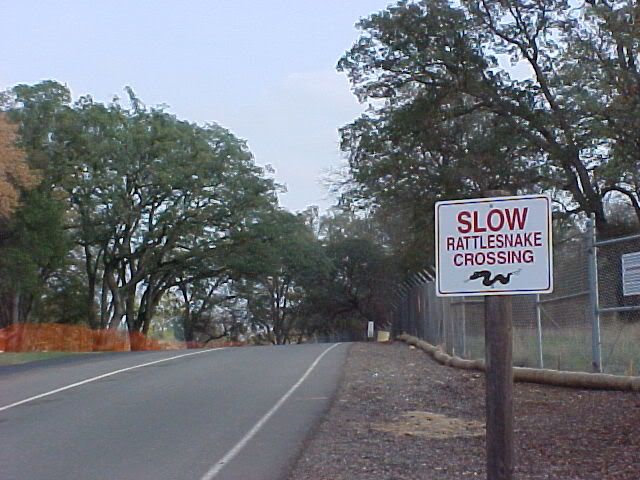 How do the rattlesnakes know to cross there and not somewhere else along the road?
Looking towards the temple from the crest of the hill.
A closer look at the new parking lot entrance.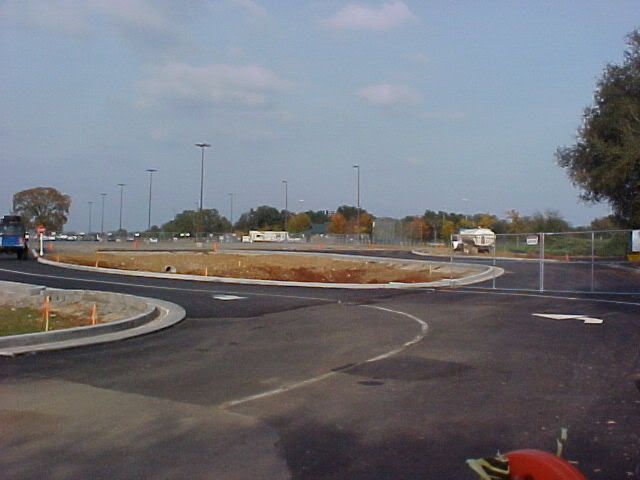 Remember the
centerline
mark the super showed us on our first visit there? This is the view from there now.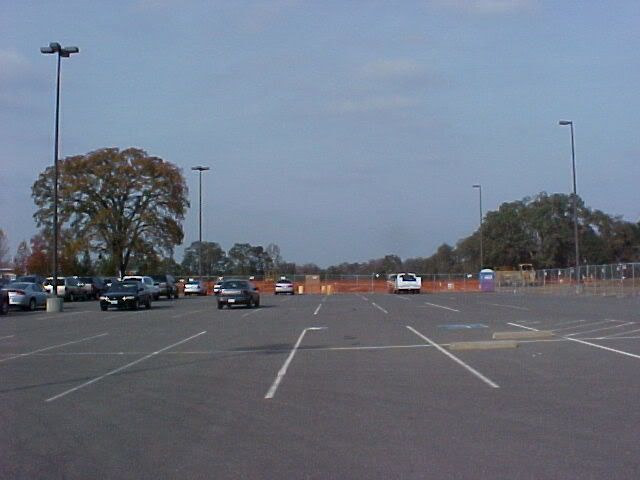 Along the center line, moving in a little closer.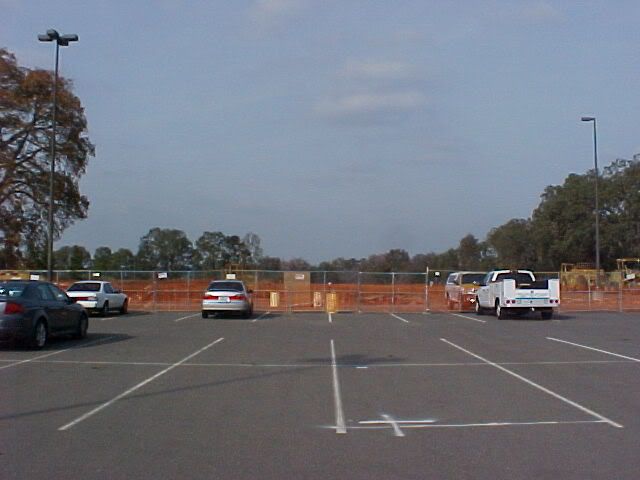 From the center as close as I can get, with my camera shooting through the chainlink fence.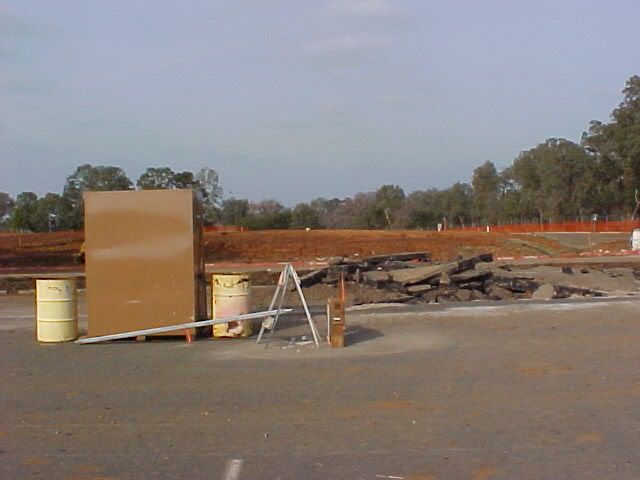 Through the fence towards the where Esther sat on the
rock wall
(about where the baptismal font will be)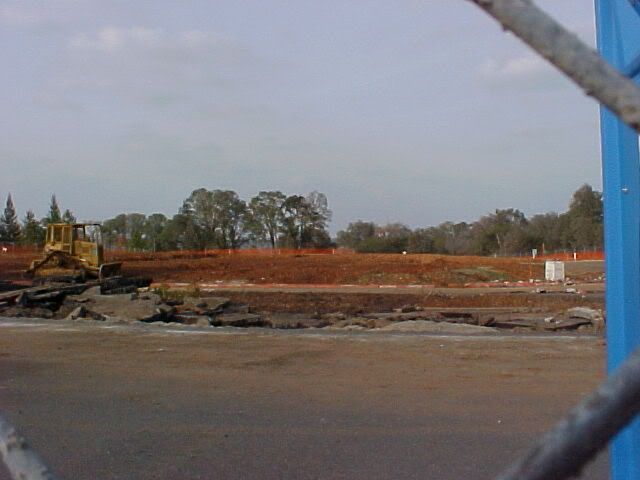 Also, through the fence towards the wonderful big tree where I used to park when we first started coming up.
Towards that tree from the Mormon Center side of the fence. I think that these trees will both stay, I know the big one does.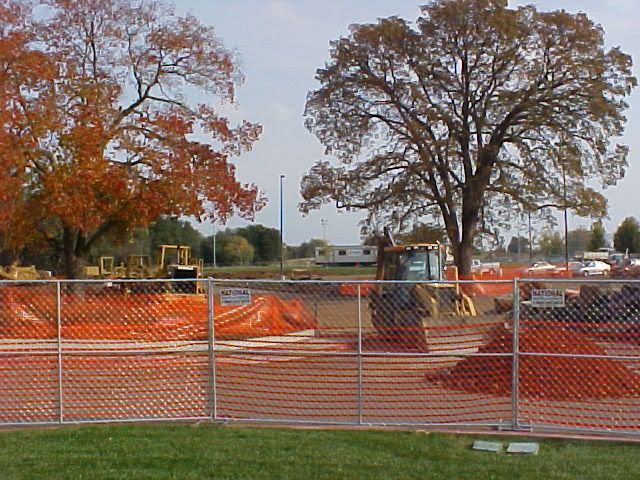 Temporary walkway to Mormon Center from big parking lot.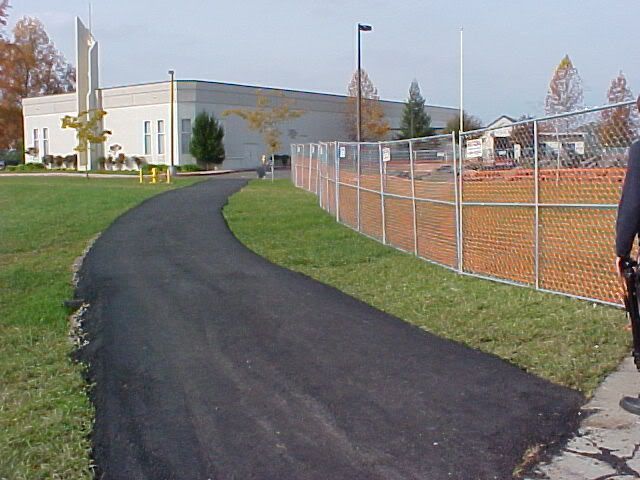 Looking towards the temple from the Mormon Center stage door.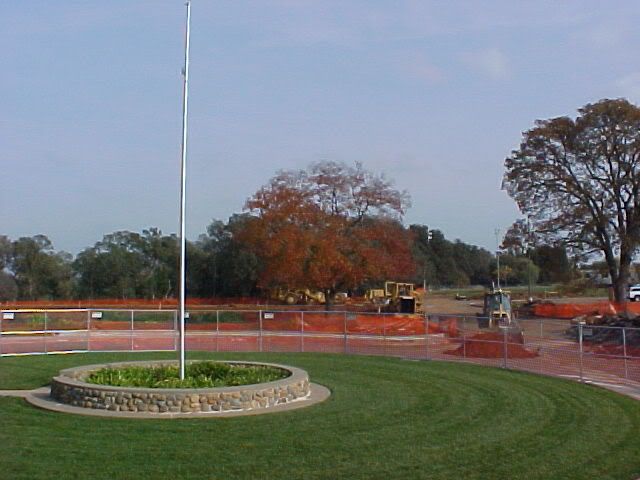 From the entrance of the walkway on the way back to the parking lot.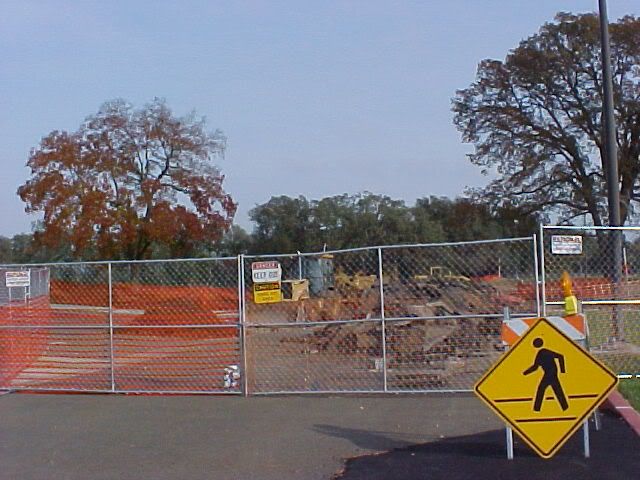 When we first started going up,
Joseph picked some spots
from which to shoot every week. He even talked to the super before picking them. What happened to his shooting spots?
The first one was by the basketball hoops. The hoops are gone,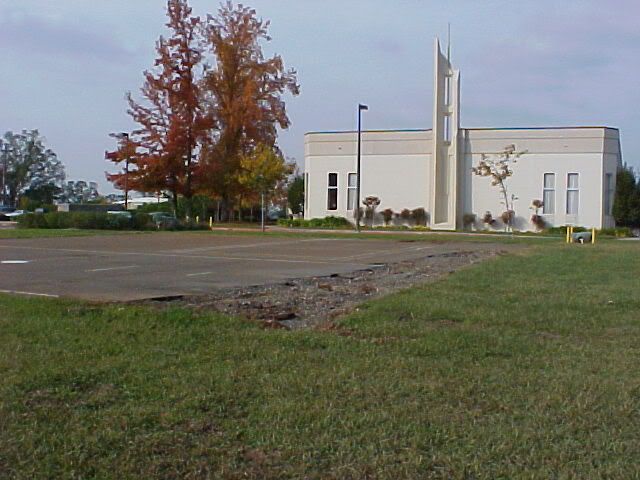 but you can still shoot from there.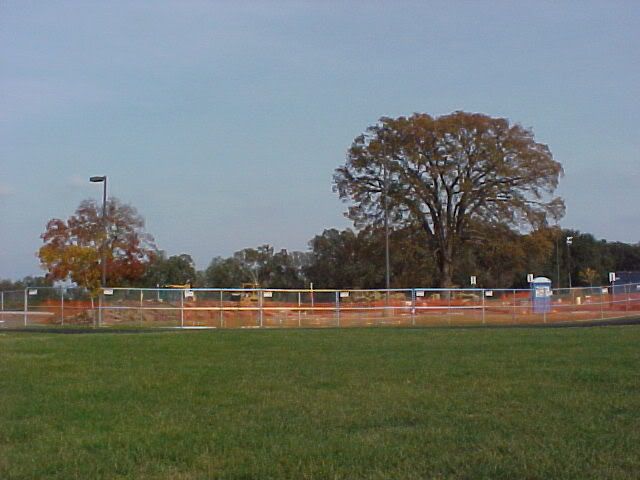 The second was from the corner of the bathroom/storage building by the baseball fields, which will remain.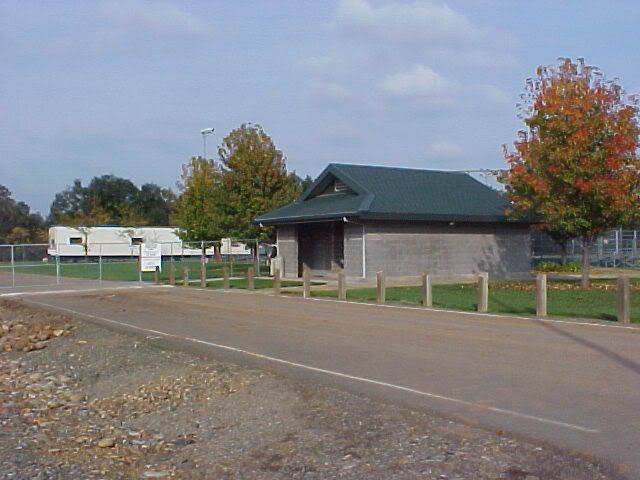 This is what I got from there.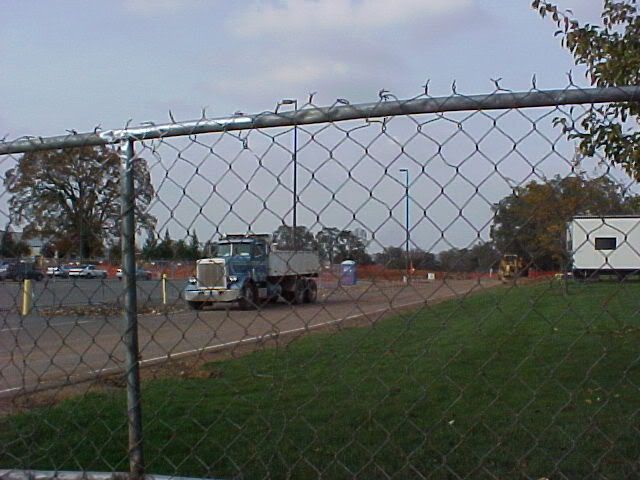 The third was the entrance at the top of the hill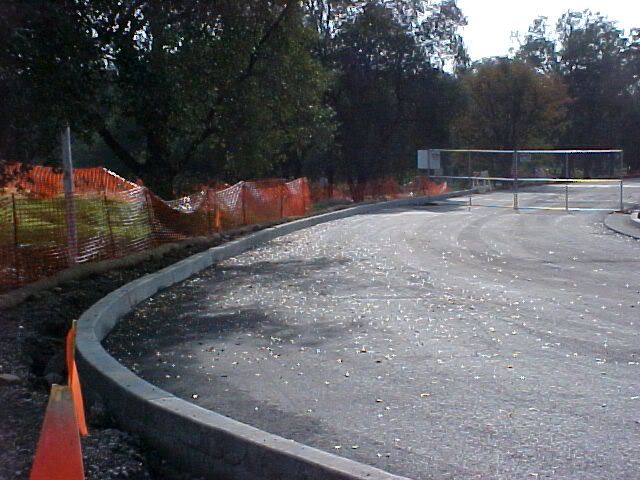 I showed you the view from there earlier.
Still a bit of a mystery what they are doing with the climbing toys. Some are up
and some are down, but just left lying there, looking rather sad.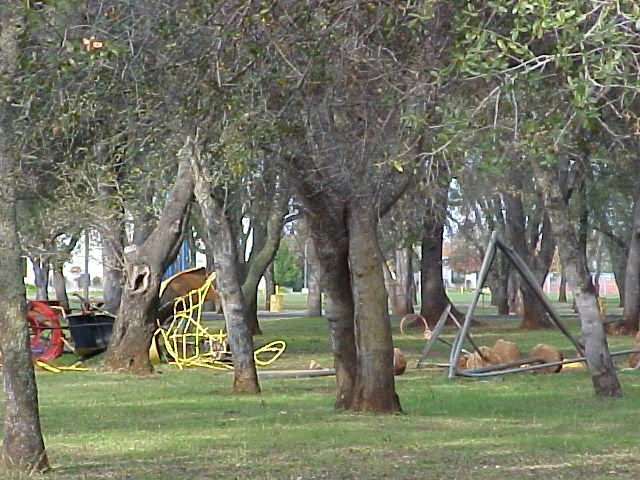 I saw no turkeys today, too many people around, but I did see evidence of wildlife visiting recently, quite close to the Mormon Center.