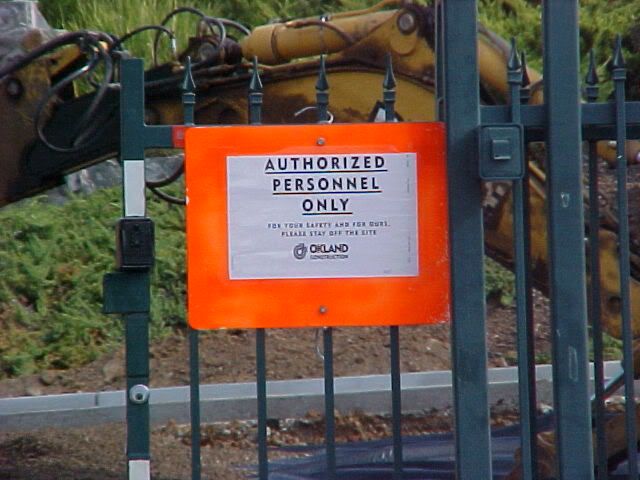 We didn't get very far today.
There was no access past the gate. They are working on the entrance road today.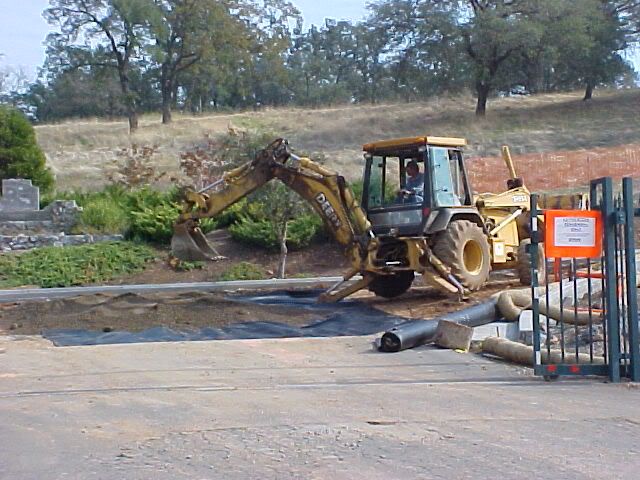 Interesting. They are building a curb where I thought they were not going to have an access (or rather egress) road any more.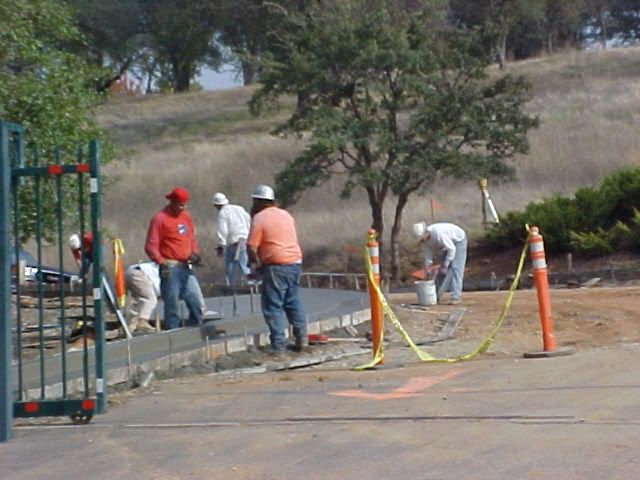 Checking back at the
diagrams
, I see that there is going to be a gated service and fire access road going up that side.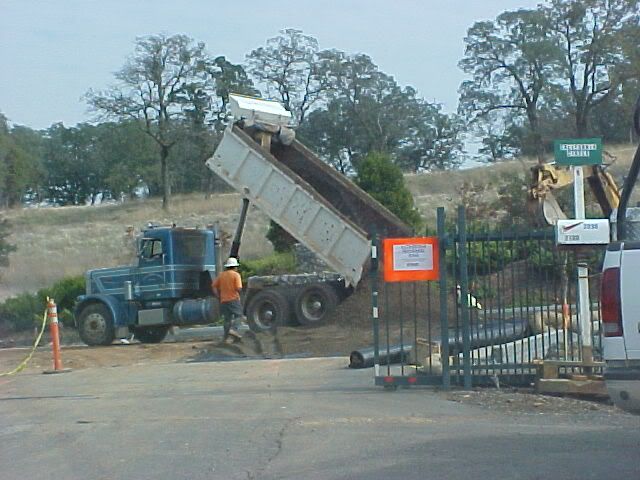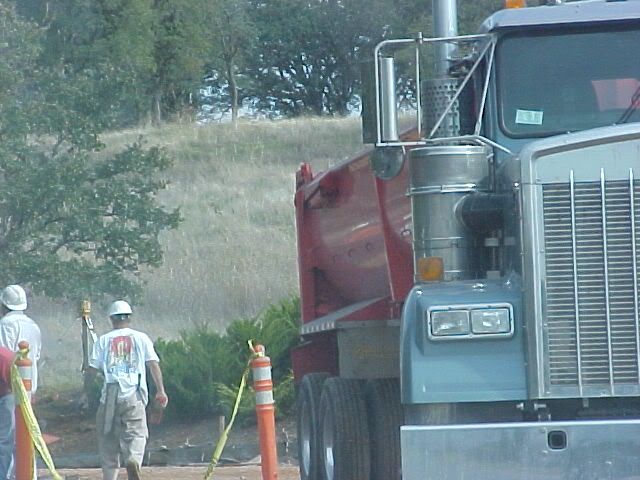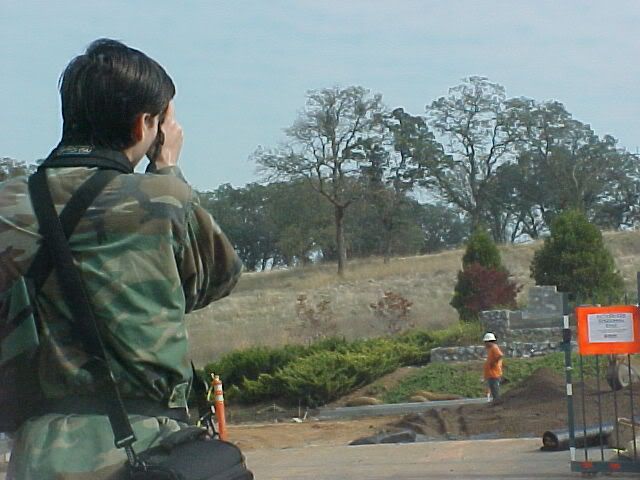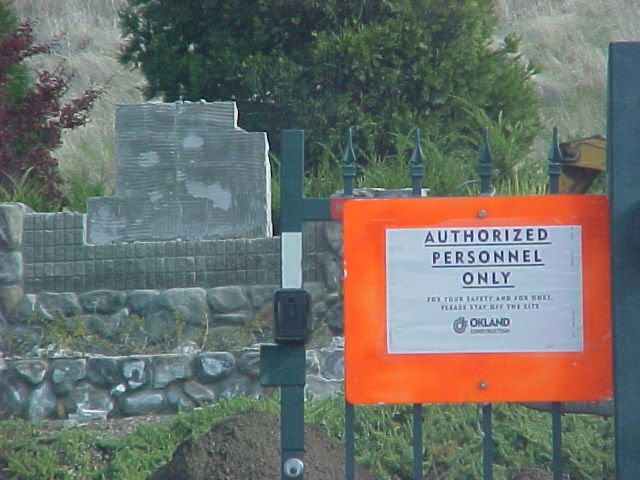 -----