A smokey haze from wildfires both in the Sierras and west of us in Yolo and Napa counties fills the valley.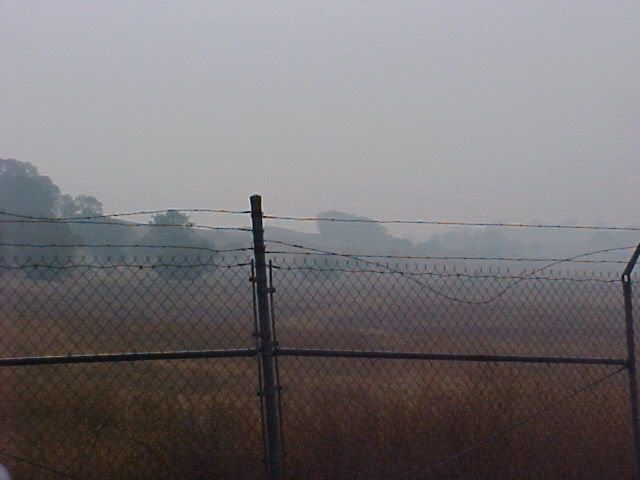 People with allergies and breathing problems are staying indoors as much as possible or wearing masks. Vigorous outdoor exercise is discouraged. Still, the work goes on.
Approaching the gates, we see pylons helping direct traffic flow up the hill to the left, the down side.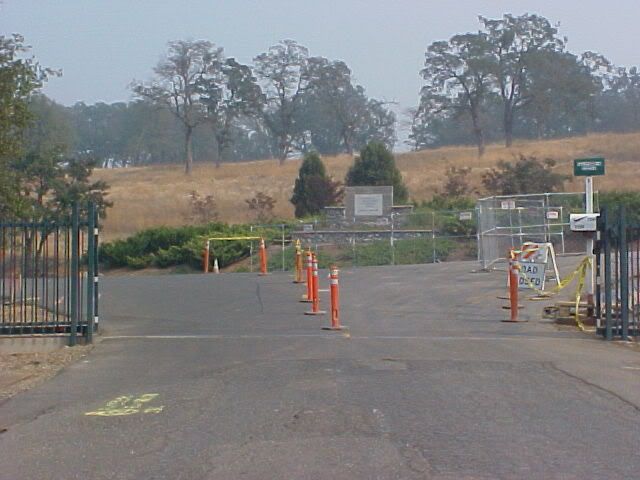 The new entrance road is being widened and gutters put in. The mailbox and street sign are on a temporary stand.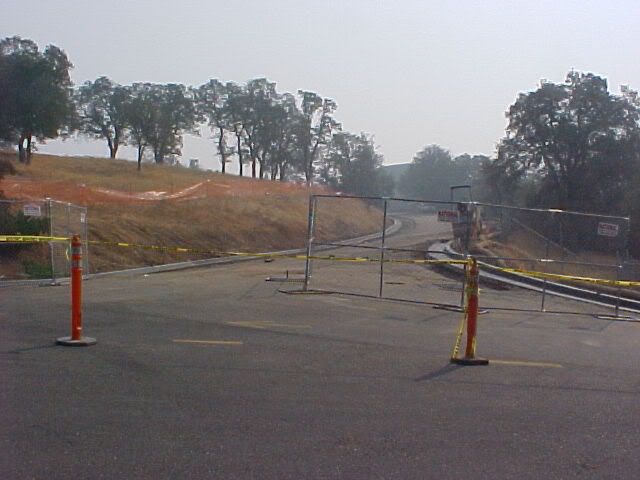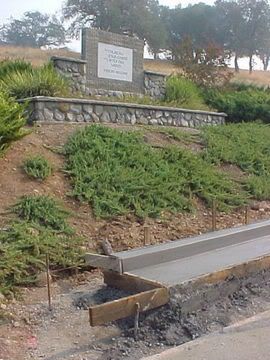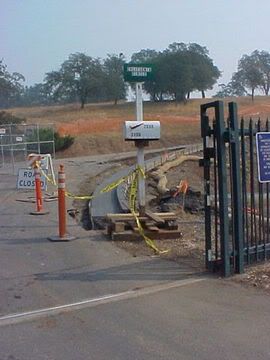 Meanwhile at the temple site, itself, work is about to begin.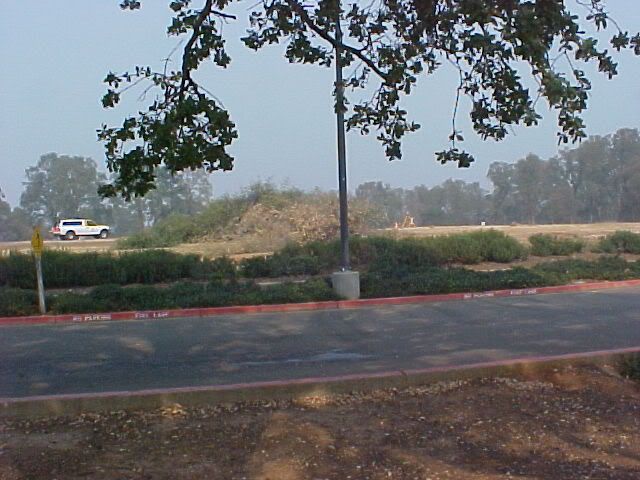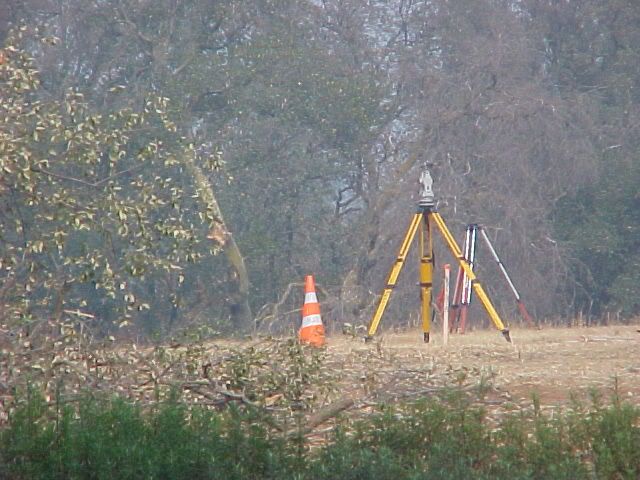 Salt Lake and the architect have agreed on the plans. Now, they just need to be reviewed again by the planning commission, but no big changes are anticipated. It is going to happen!
Right now, however, the real action is at the other end - the entrance road and additional parking area.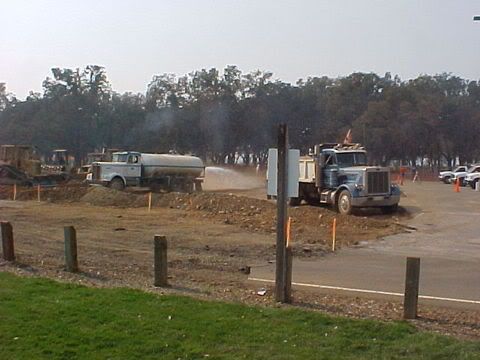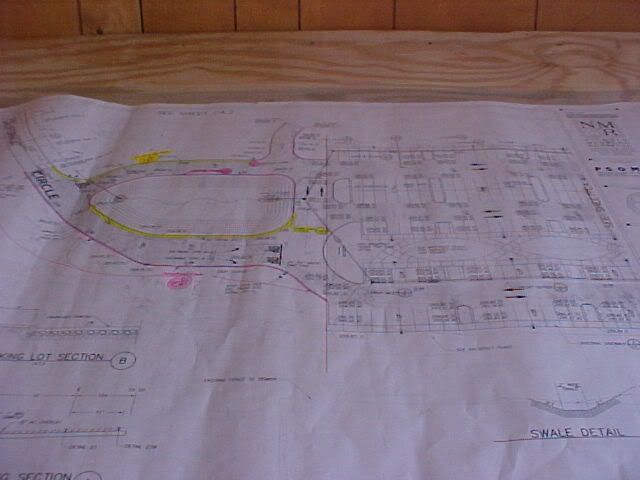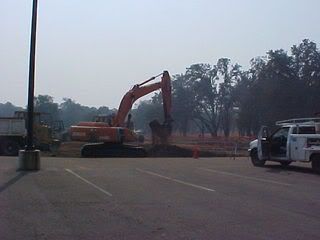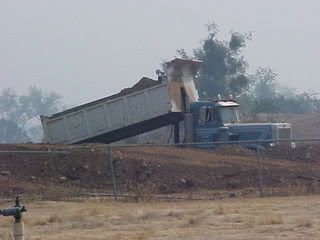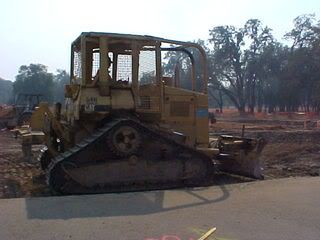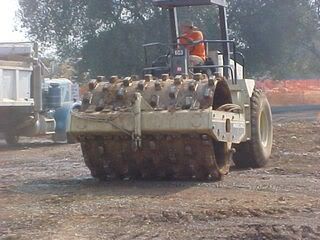 A small mountain range of gravel waits to fill in the new parking area.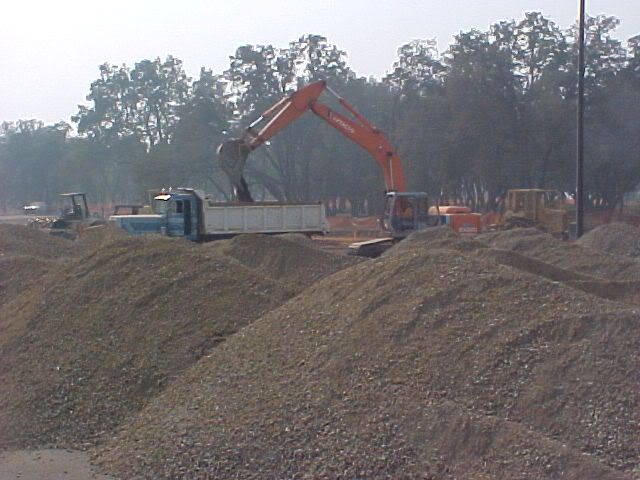 What will happen here?
Do you remember that Joseph picked
positions
from which he hoped to shoot a series of pictures? Of the three, only one is left, the one by the corner of the storage/restroom building by the baseball fields. It will stay. (Shot from that building.)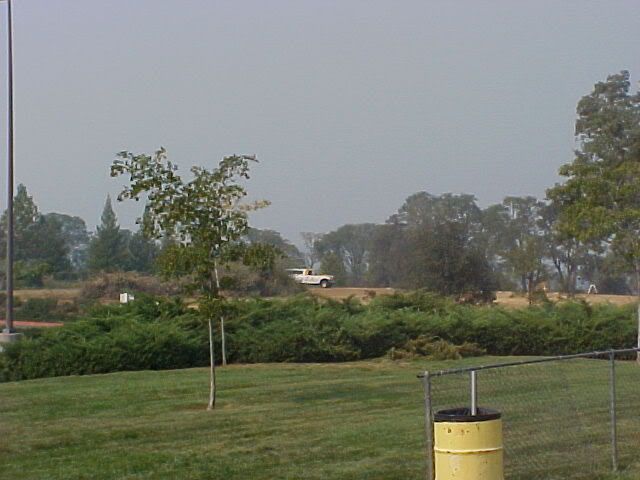 He can still shoot from the position by the basketball court, but the post that was his marker is gone and a strip has been torn out of the court.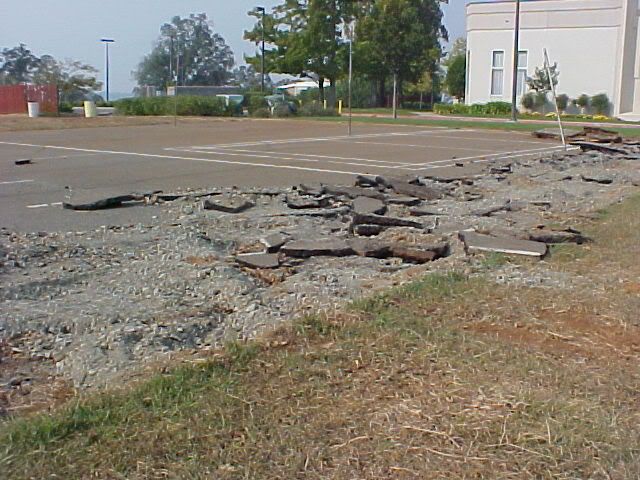 (The distribution center and new caretaker's home are going to replace the basketball, tennis court area) Nothing much to see from there, yet. (Except the water trunk refilling at the moment.)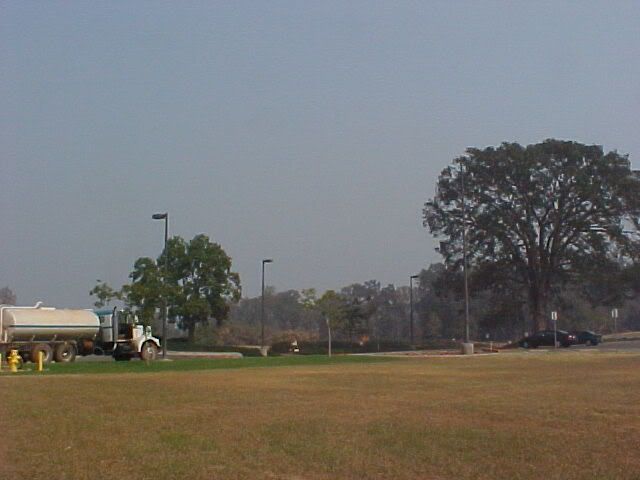 The third, is now a construction site and off-limits for insurance/safety reasons.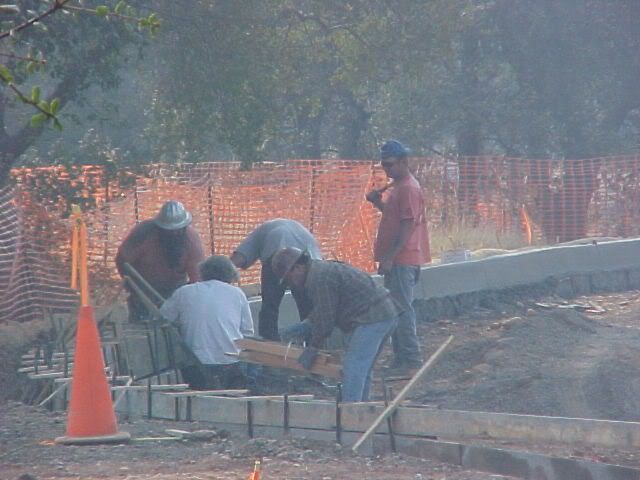 These men are working right by Joseph's marker. "Do you think they moved my rocks?"
Despite all the construction, the turkeys continue to feed under the oaks in the picnic area.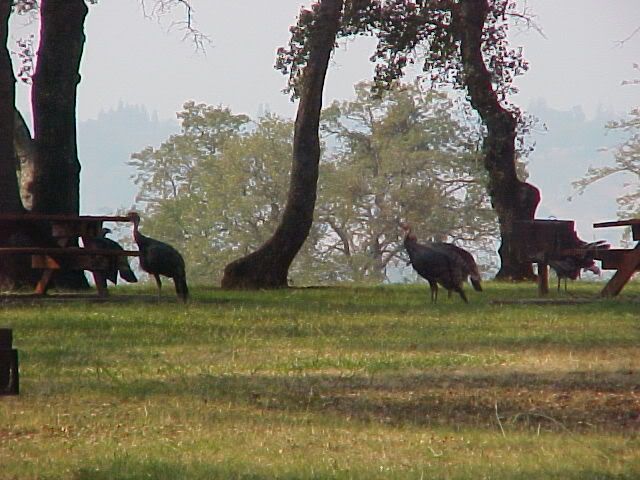 The construction didn't bother them, but they ran when I approached, not even all that close.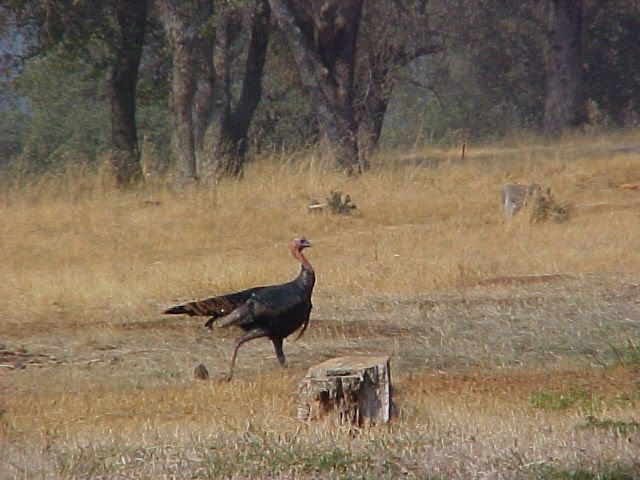 I need to run , also (dinner is late, the dog is muddy.), but if you want to see more pictures, there are one or two I left out. They are all in my
Photobucket album