Whoa! things are really beginning to happen. Normally, when one approaches Mormon Center, one drives through these gates and turns right. The Hill is (was) one way traffic, counter clock-wise up and around then down the hill to come out.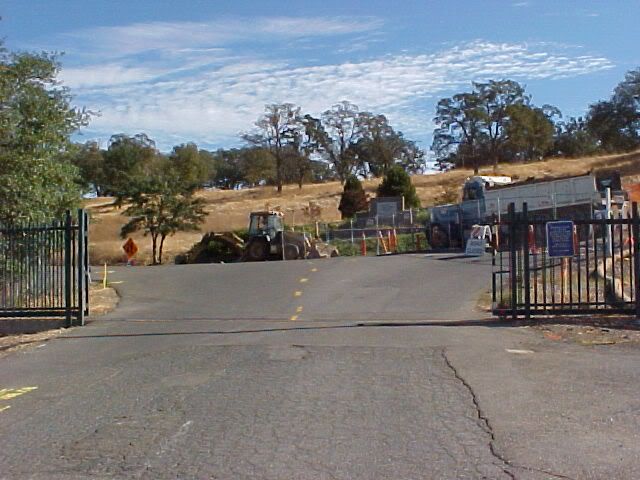 Not now! Work has begun on fixing up and widening the road. In the future, I believe that we will both enter and exit through this road.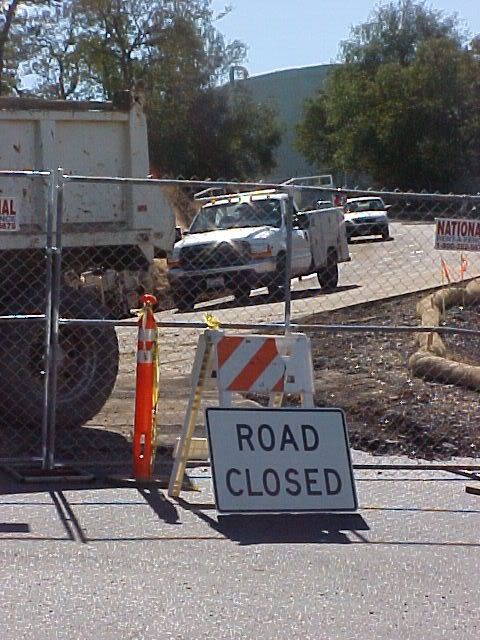 Now we go both up and down the former "down staircase". (Do you remember
Up the Down Staircase?
)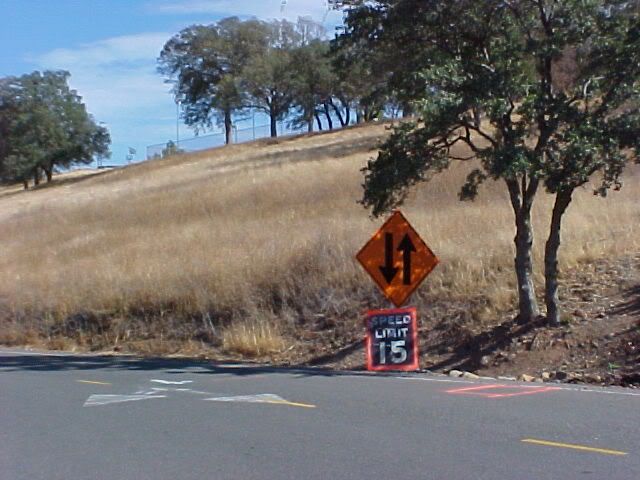 A look up from further back down the road up which we come.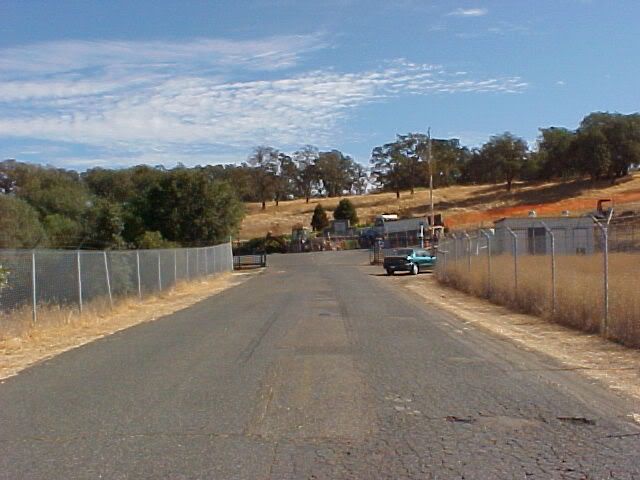 And a look back down (we come off Folsom Blvd to Alabama then up the hill via the little turn to your right)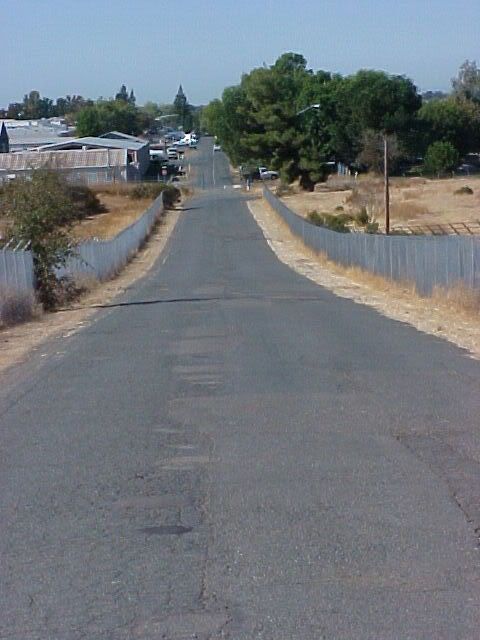 I wonder how much will be landscaped and beautified?
No pictures, but at the intersection of Folsom and Alabama where we turn to come to Temple Hill. construction crews were hard at work expanding Light Rail. Any connection to the new temple going in? It would be some hike to the temple from Light Rail.
While I am digressing slightly, if you have not already noticed this link in my margin, you might want to visit
SacLDS.com Temple Update
- artist rendition, arial photos, and diagrams. Lots of information. Puts me to shame!
Still, I go on.
The top of the road we couldn't come up.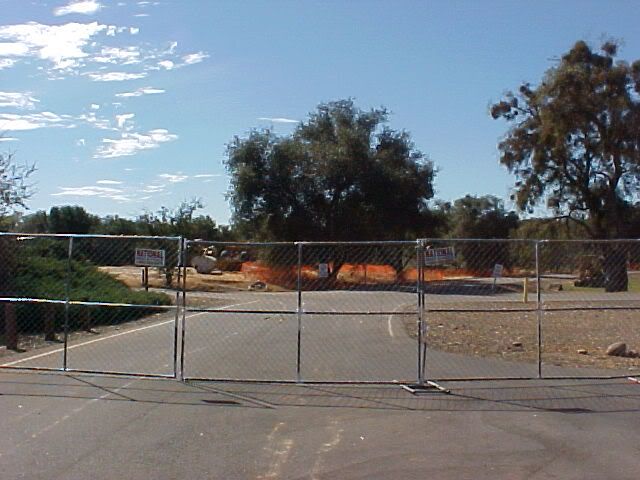 Here's Graig Stones, construction superintendent, with Samson and Hercules. (Notice that the boys don't look anything at all like my Anna. Who told you that all black Labs look alike?)
Graig's construction company truck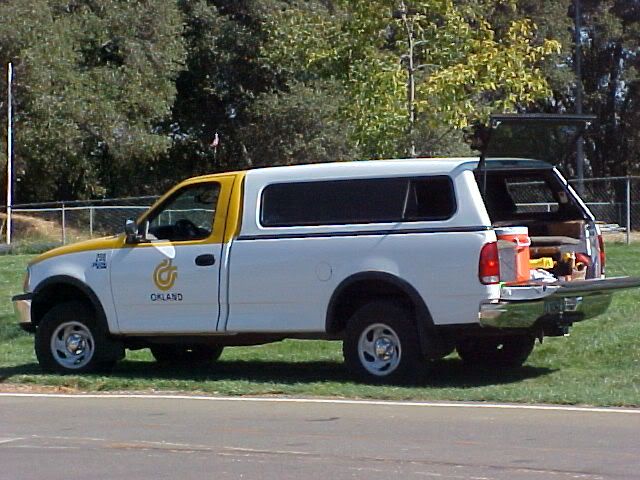 his own truck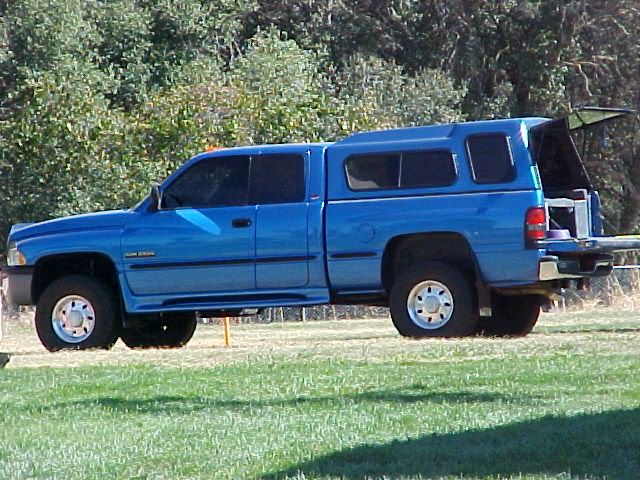 Lots of people on the hill today. In addition to the workers, there were a few other sight-seers and photographers, as well as the occasional joggers and walkers we often see. (Let's not get into the kind of fitness freak it must take to come from who knows where, up that long appoach road, UP the hill, around, and back again! I think it is enough to walk around taking pictures once I DRIVE up there.) No pictures of the other sightseers.
Men and machines all over the place! (We would have seen more men and machines actually working, but it was getting close to lunchtime.)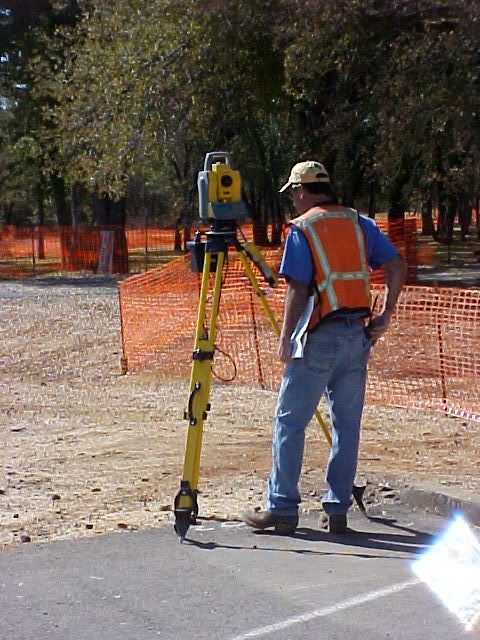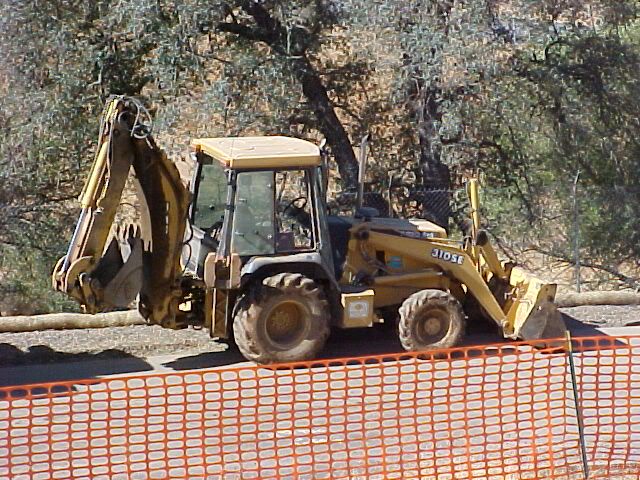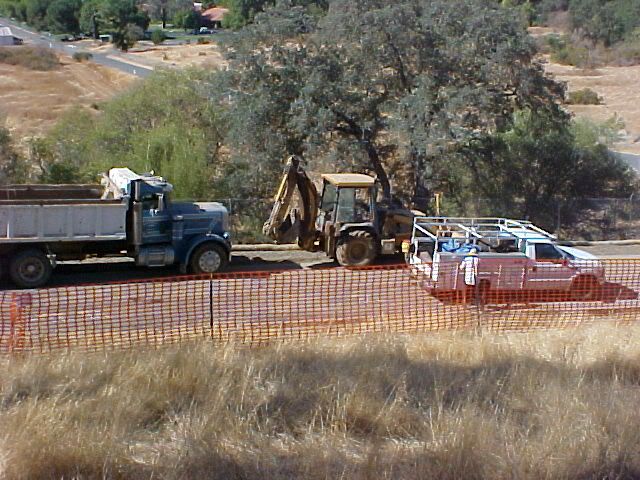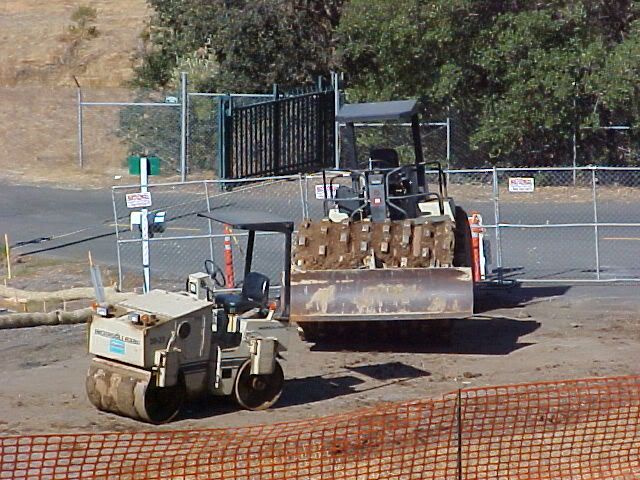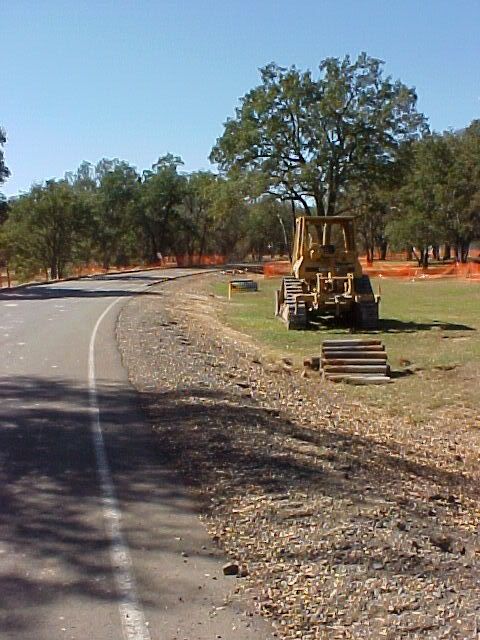 What are the little logs for??
I wondered what this stuff was,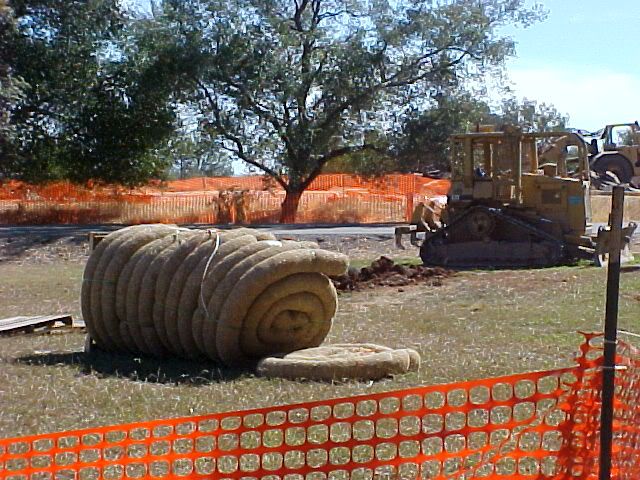 but it looks like it something they put along their little orange "fence" (to stablize it?).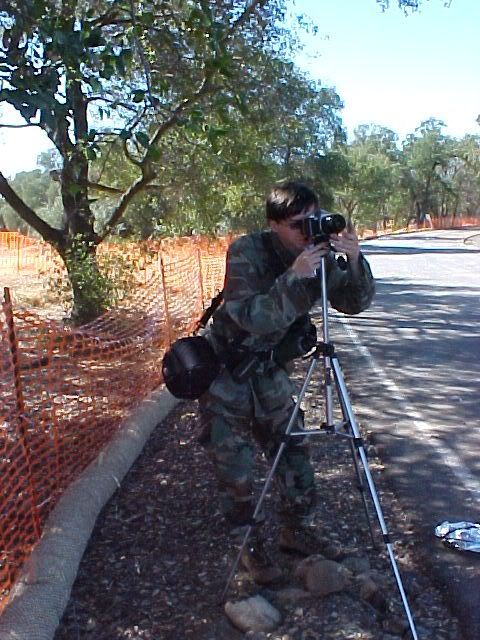 More mysteries-
In the picnic area, there is sand or gravel around some of the trees.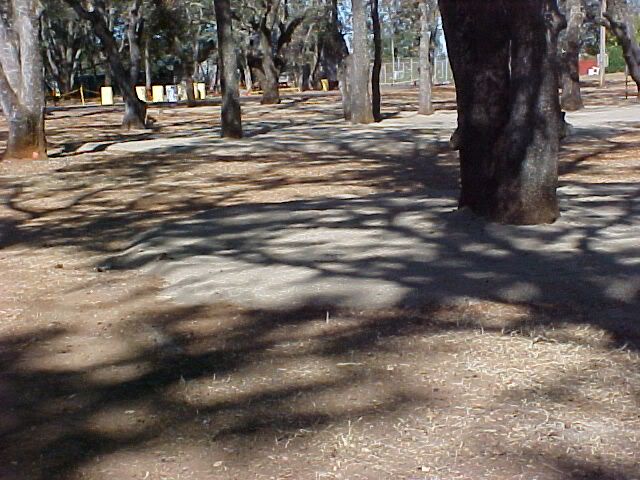 and mounds of sawdust here and there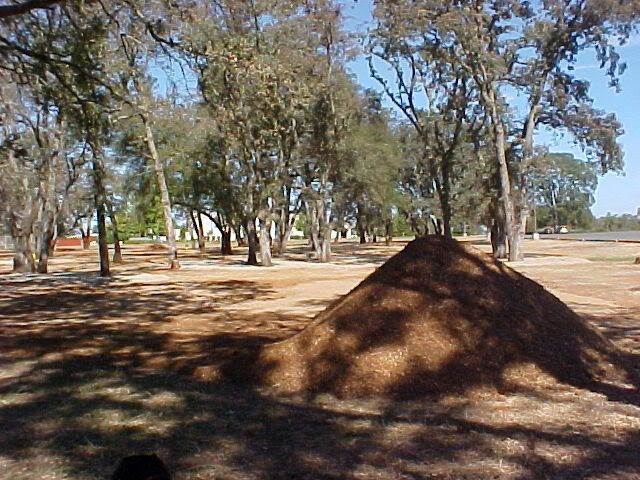 Nothing seems to have happened with the toys since last week.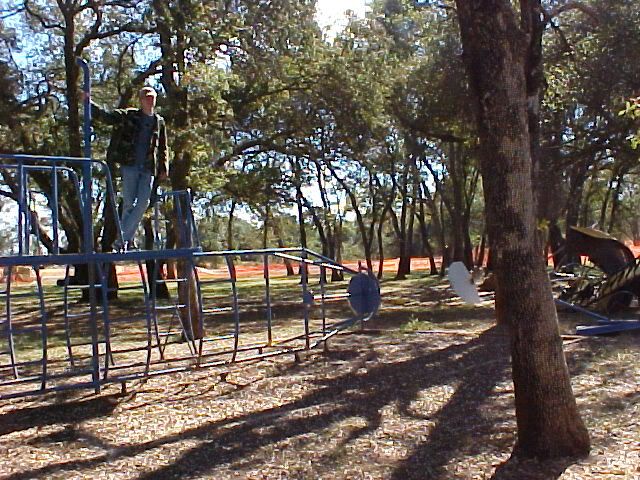 A parting look at the temple site from the center line on the near edge of the parking lot.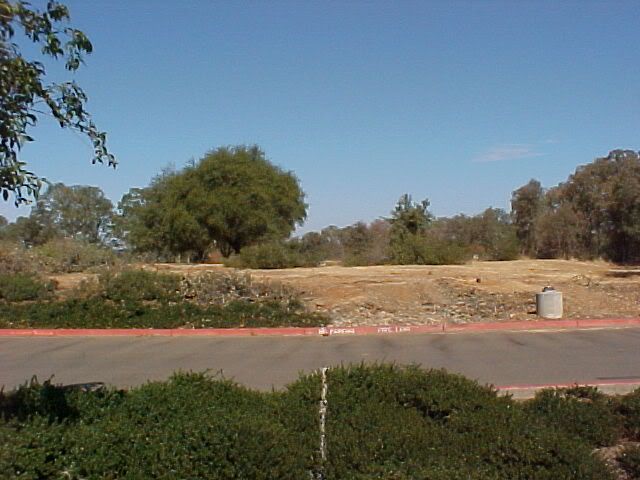 Unbelievably, this is not all the pictures I shot today, nor even quite all that I put up on Photobucket. So if you simply haven't had enough,
here
are all of these plus a couple of others