Last week, the gate with signs blocked our access to the baseball fields and outbuilding although one COULD simply walk around the gate. We were sorely tempted, but did not. We left a note on super's truck asking if there was a way to get there without breaking any rules. This week the gate was attached to fencing, completely barring the way. Not the answer we were hoping for.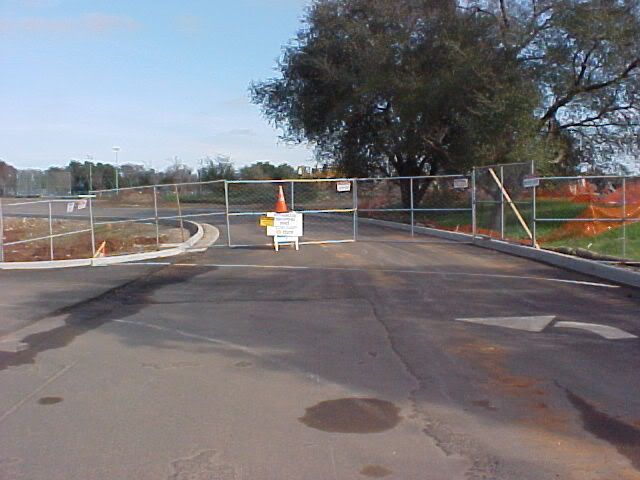 From the parking lot, we gaze wistfully at a former shooting site.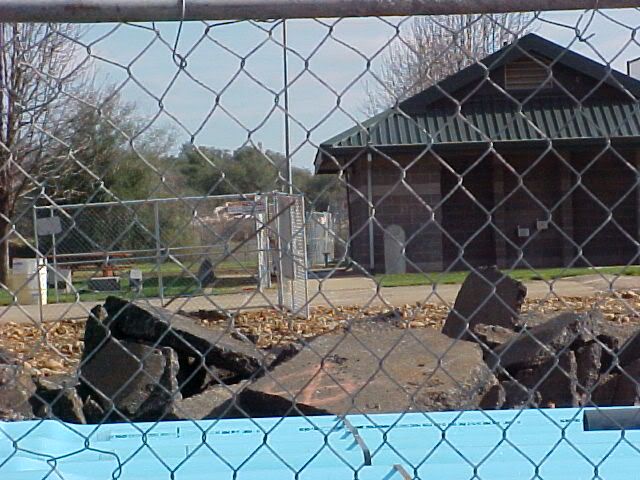 Unfortuanately, some pictures of the font area had some kind of disc error. Some kind of wall/frames are going up. You can see some here.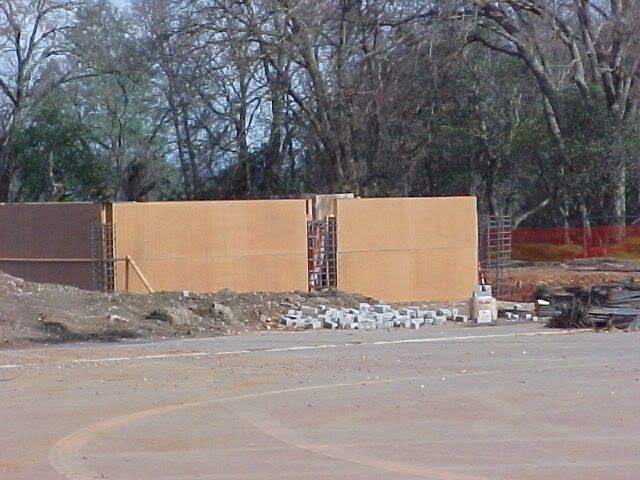 From the Mormon Center stage door steps, zoomed in.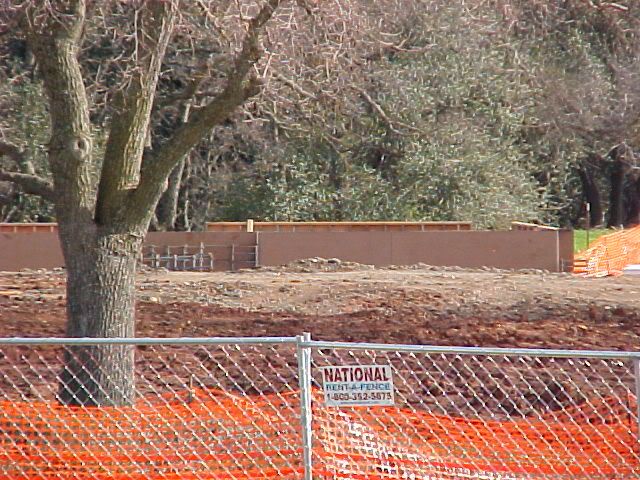 v The long view from the stage door.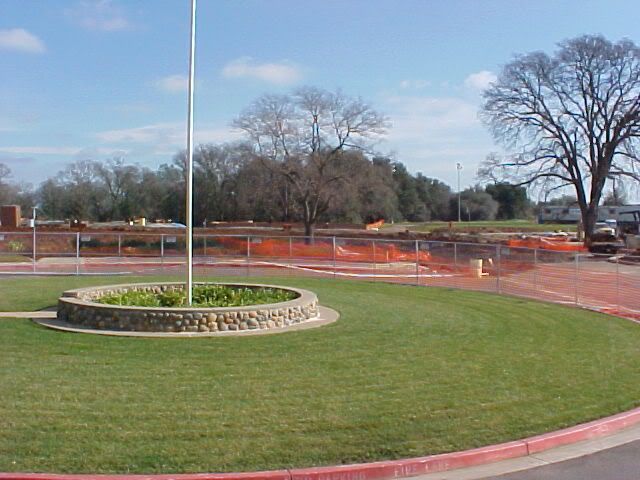 From the same place looking towards the back of the site.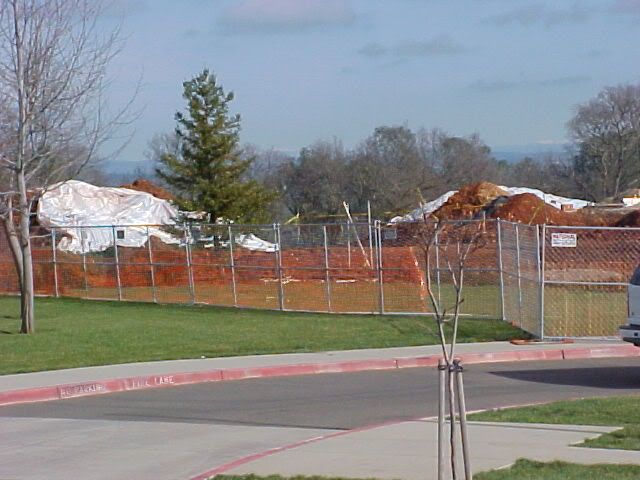 Evidence of work and progress -