posted Saturday, 4 September 2004
On our second visit to Temple Hill, no visible changes could be seen. The construction superintendent and a couple of other guys were there working away at something. You barely see them if you look closely, but the superintendent has two big black Labs in the back of the truck. {You can see one's silver training collar and a glint of the other collar.)
We saw a fellow measuring along the entry road. (sorry no picture) There were markings here and there.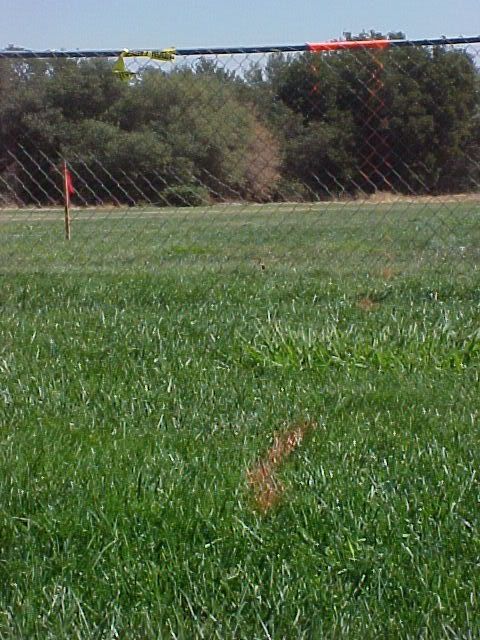 Joseph has picked a couple of spots from which he wants to shoot every week. One is by the basketball hoop (with tennis courts behind)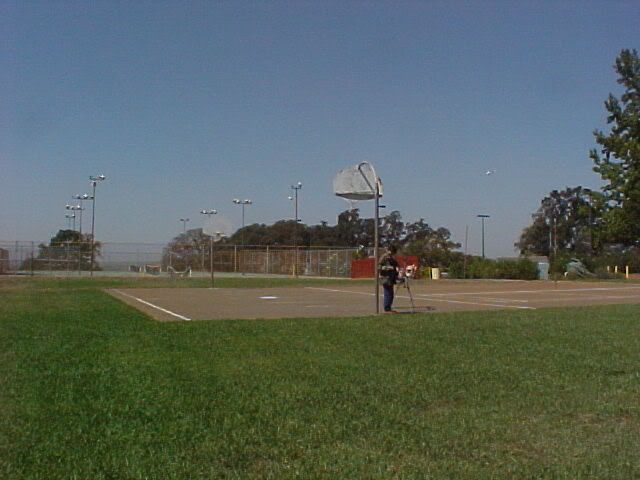 Temple site from basketball hoop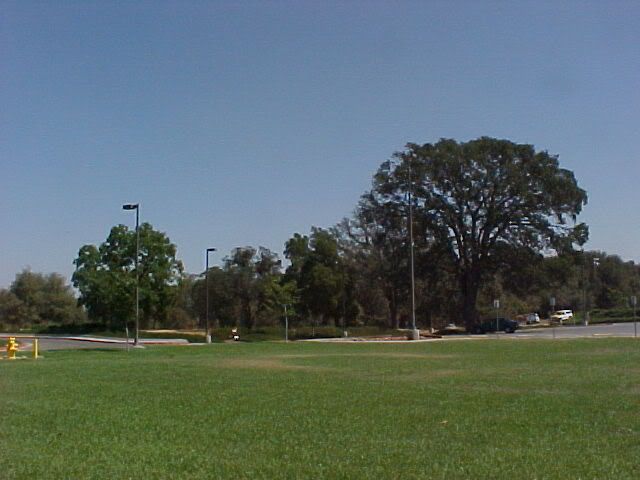 A second spot is by the corner of the building between the two baseball diamonds.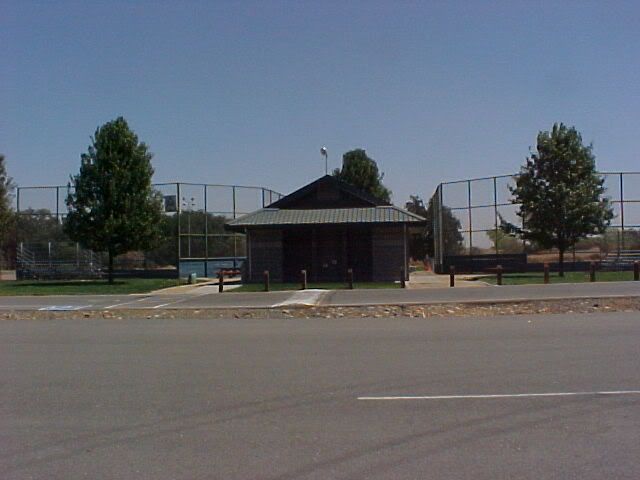 View from building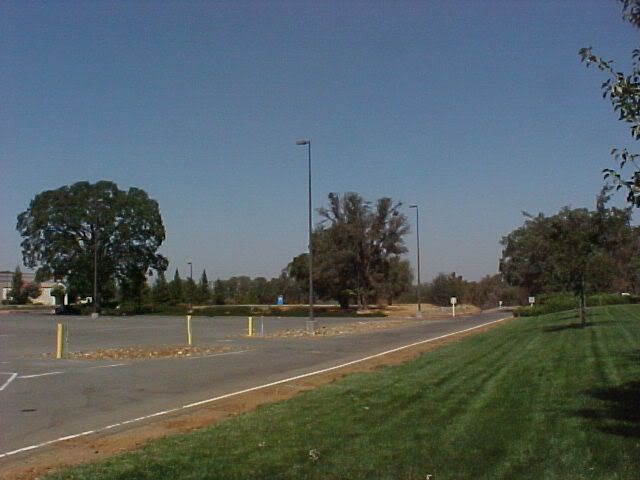 A third shooting site is at the crest of the entrance road.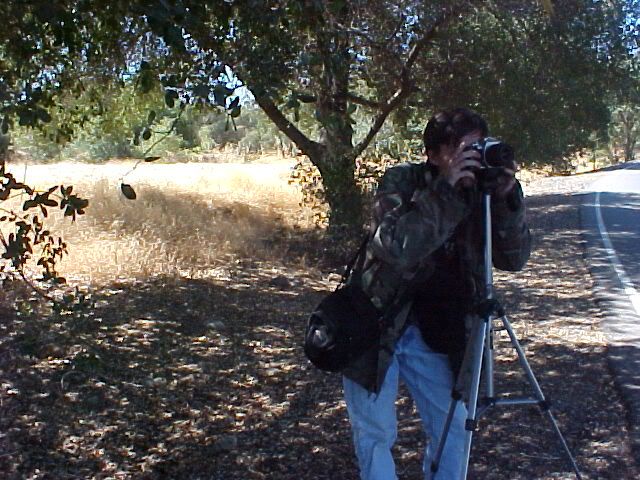 He has marked the spot with a pile of rocks.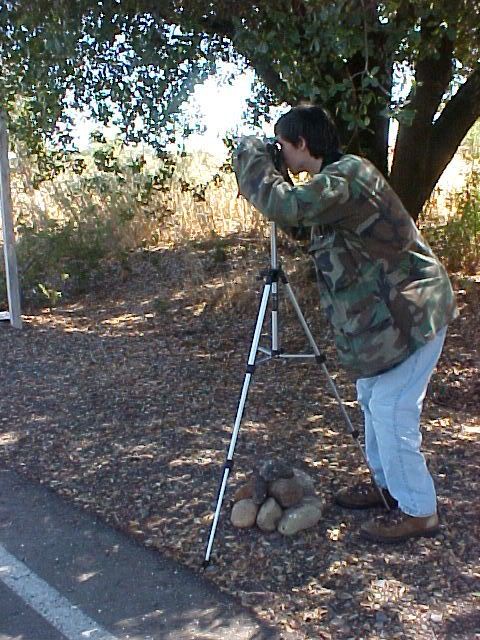 This is from a center marking in the parking lot. This center marker may later be included in the fenced off construction area, but I hope not.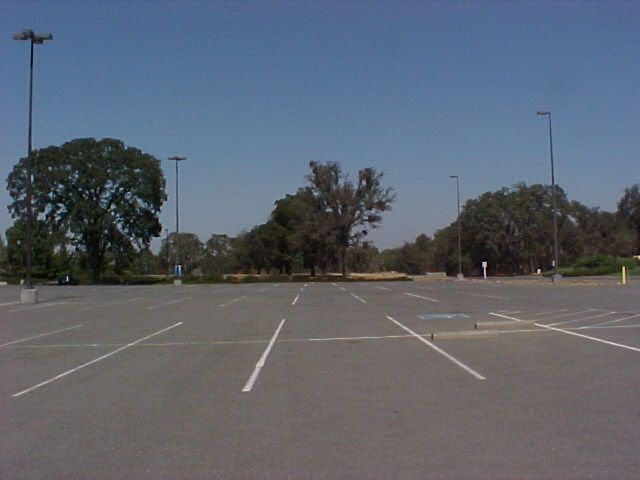 I don't know how long we will be able to shoot from here. This is from center line on the "front" edge of the parking lot. This will definitely be fenced off as construction area.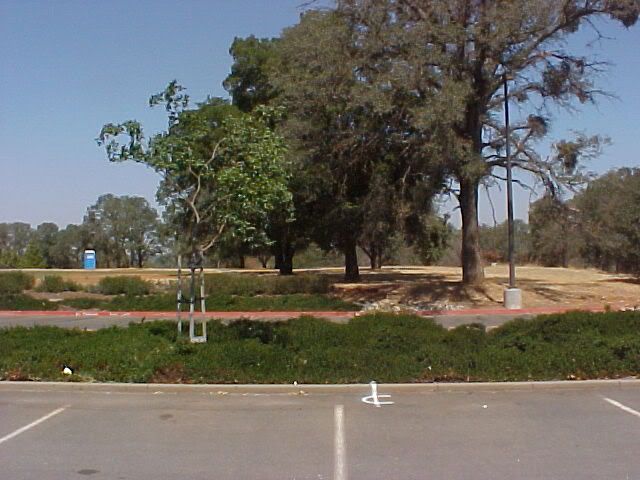 I hear that all the old toys are being taken out. They do not meet OSHA safety standards.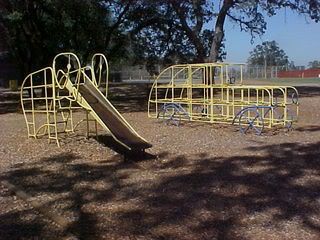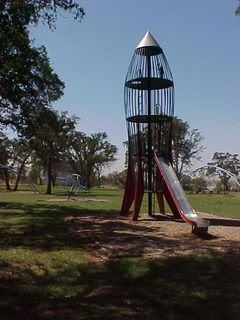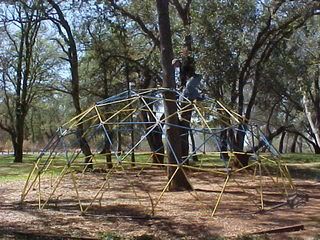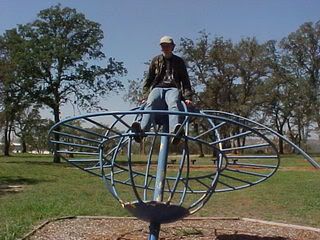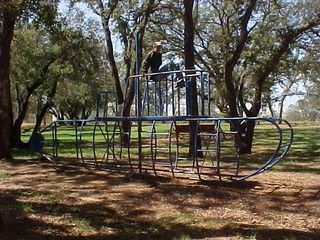 I wonder about the little horses and the picnic tables.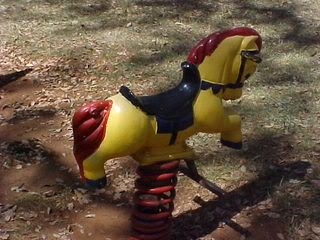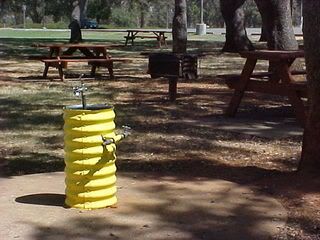 The tennis courts are not really so bad, but they need a bit of sprucing up.
I wonder if some areas will be fixed up or torn down.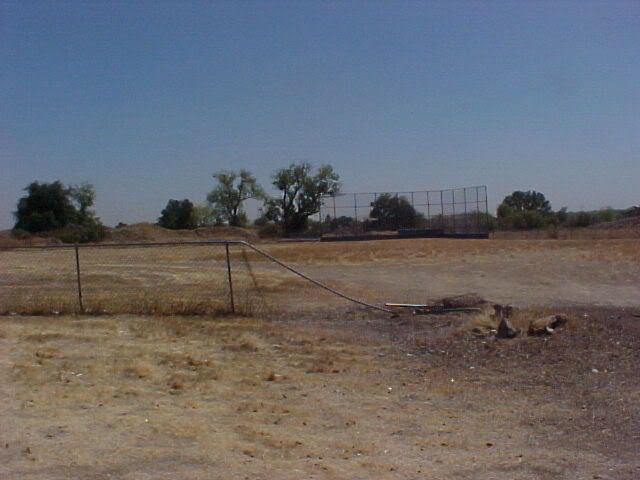 I expect that most of the beautiful oak trees will be preserved.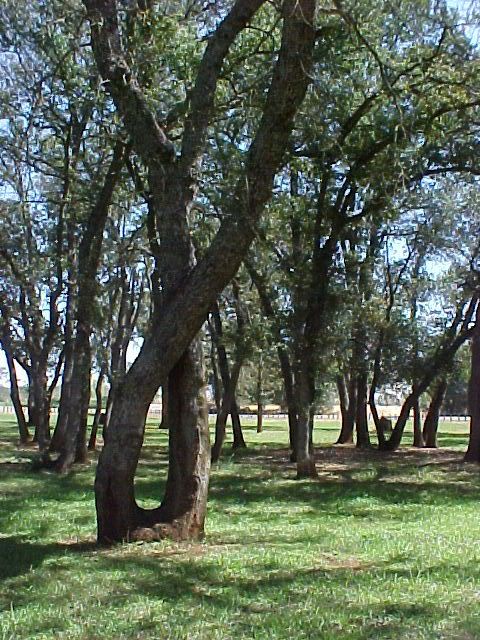 Visiting Temple Hill when all is quiet (unlike Pioneer Day), I appreciate the beauty of the spot more and more. The old oaks, birds singing. It is lovely. I hope and expect that Mormon Center grounds can still be used for picnics. I rather hope it can even continue to be used for some of the livelier recreational activities like tennis, baseball, and basketball. I don't know how close is too close. It is a wonderful site that I hope people can use and enjoy a lot.
But it is nice when nobody else is up there!
1. Barbara left...
Tuesday, 22 March 2005 8:30 pm
from Ruth:
Wow! This is incredible! Great pictures! I need copies of both yours & Joe's. I decided a long time ago to keep a "Temple Scrapbook". I haven't actually made any pages yet, but I've kept a few things, like the Sacramento Bee article with a picture of what it was supposed to look like at the time. Now those plans have changed. What I don't have, but would like to find someone who does, is some kind of program or something from the groundbreaking ceremony. I need to talk to my father-in-law about it. He was actually able to be there.
Anyway, keep up the good work! Maybe Esther and I could come with you during one of your photo shoots? What time of day do you go and for how long?