Temple Hill - week 3
posted Friday, 10 September 2004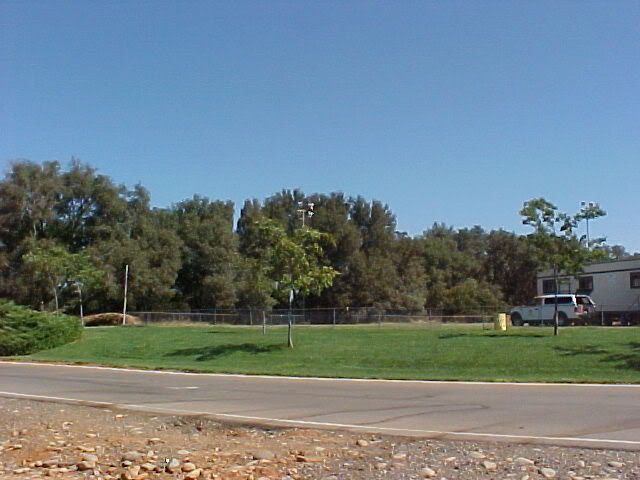 We couldn't see any obvious signs of progress except the construction office is now in place.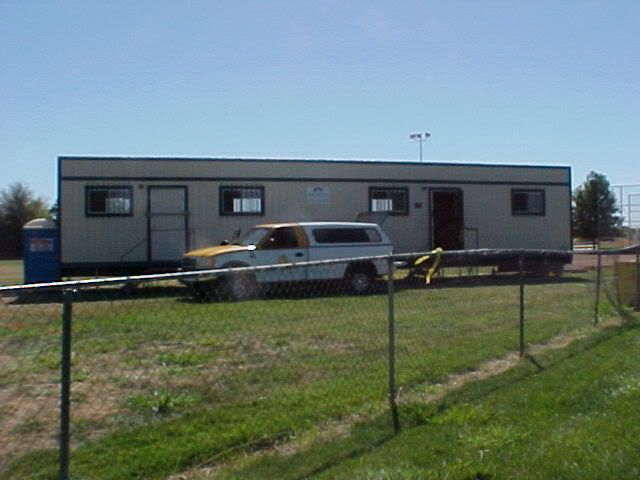 We saw the construction superintendent, Greg, through the window and hollered, "Have you done any work that we can take pictures of this week?" He came out and talked to us. Nice guy.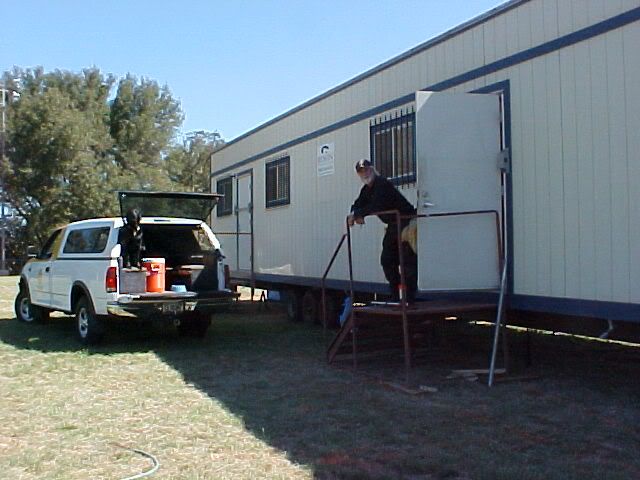 The short answer is "No." Just got the trailer up, a trench dug to it, and electricity and water to it. He said that we should start seeing something happening the week of the 21st. We had a great chat about dogs and temples and construction. A shocker was learning that the architect is still working on the plans! When they are finished, they have to go the church for approval. I thought that was all done! We learned that the tennis courts are going to be replaced with a distribution center.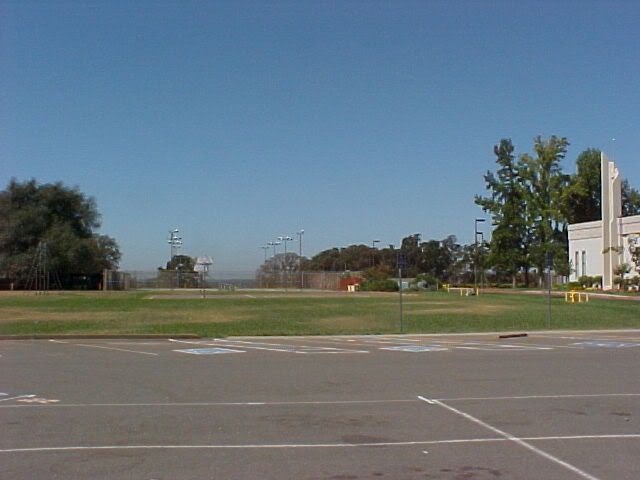 The caretakers' home is going to be taken out and moved, too. A little beyond the the tennis courts? I didn't think of taking pictures of it until we left. Maybe next time. Baseball diamond B is staying.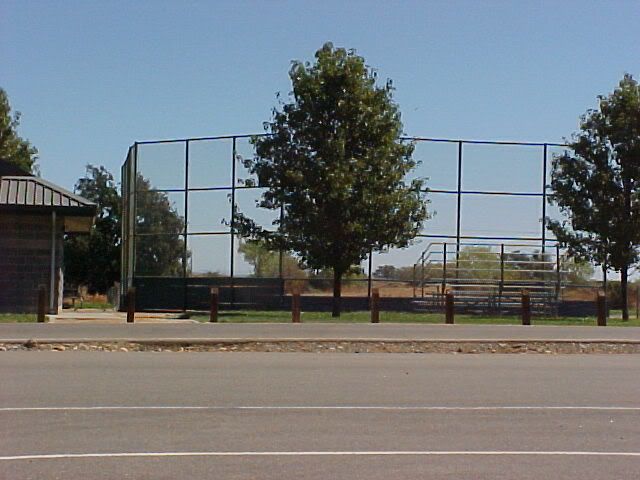 Baseball diamond A is going. A foul ball could hit the temple fence! Besides the temple president's home is going to be somewhere out in (what is now) left field.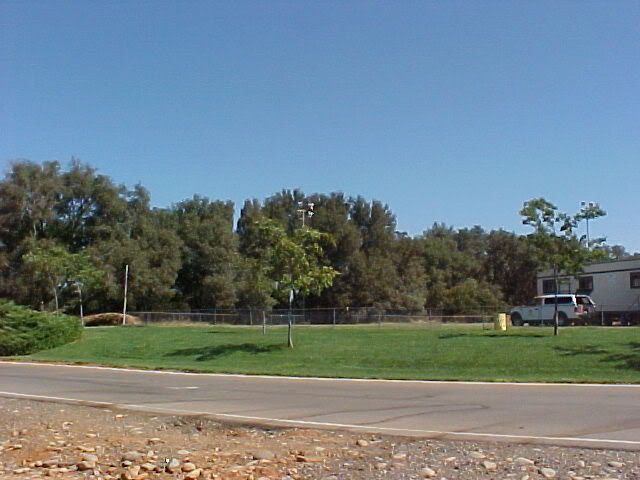 A beautiful setting! What a place to live! I asked if he, the superintendent, thought the temple would be done in 18 months as the prophet hoped. After a long, suspenseful pause, he said that he hopes to be home for Christmas next year, which is actually less.

That would be great!