I am taking a break from working on my Christmas cards to show you what you haven't and very well may not get in the mail.
Looks rather simple doesn't it?
I have been working on them off and on for weeks. But I am not nearly done with what I intended to do. Although, my card is a simple one, my problem is that I want to make too many (and I don't start early enough). I know too many wonderful people who have touched my life, and then there are several others to whom I "should" send cards. If you don't get a card in the mail, I prithee, do not be hurt or offended. If you do, do not think I thought of you as a responsibility. What happens will not be entirely random, but....well, somewhat so.
I even had help. Granddaughter Acadia helped with colorizing during her Thanksgiving visit. Grandchildren Esther and Jared; as well as the home team Joseph, Andrew and Benjamin; helped with texturizing the "craft paper" which is to say crumpling the paper bag paper.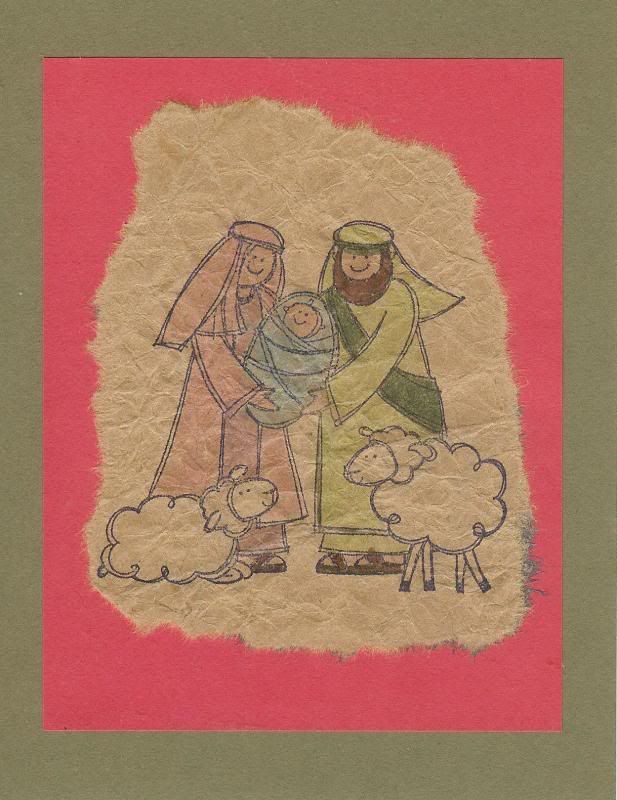 While the rest of us were working on a soft leather-ish look, Benjamin achieved a nice parchment effect.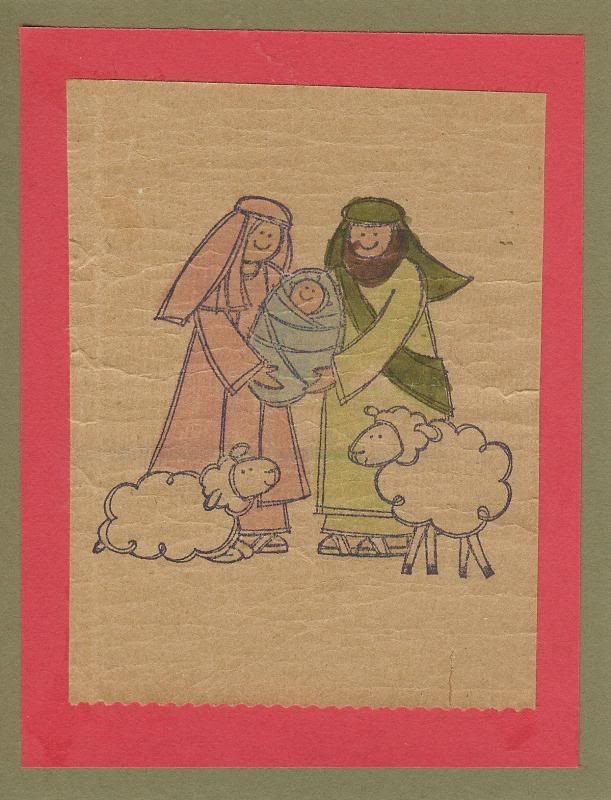 And some remained smooth.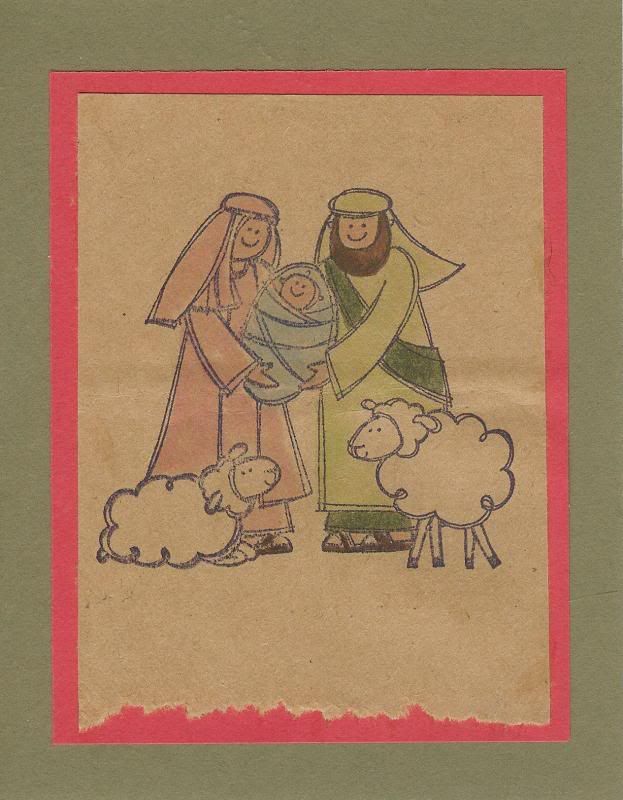 Which look I prefer depends on the mood of the moment. I keep changing my mind.
Whether I manage to get you a card or not, I send you warm and sincere wishes for well being and happiness today and always. My life has been richly blessed by good people - wonderful family, real person to person friends, good acquaintances and associates, and friends I have only met online. You all uplift and enrich my life.
"Are you willing to believe that love is the strongest thing in the world -
stronger than hate,
stronger than evil,
stronger than death -
and that the blessed life
which began in Bethlehem nineteen hundred years ago
is the image and brightness of the Eternal Love?
Then you can keep Christmas."
Henry Van Dyke

Merry Christmas and a Happy New Year!